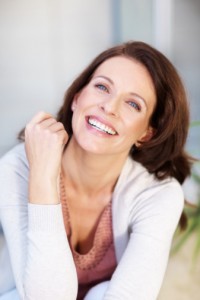 What could be better than a healthy smile? Most people would say "A healthy and beautiful smile."
Doctors Greg K. Riley and Duane E. Keuning, Jupiter dentists at Juno Beach Smiles, would agree with you. So, they have developed their dental practice to craft comprehensive Jupiter smile makeovers for great oral health and good looks, too.

How do they do this?
Great smiles start with great preventive services such as semi-annual exams and cleanings. These include inspection for decay, gum disease, bite problems and oral cancer.  When problems crop up, your Jupiter dentists offer the latest restorative procedures such as:
tooth-colored, metal-free fillings for strong, lifelike cavity repair
porcelain crowns, inlays and onlays (partial crowns) to restore tooth structure with extensive decay, injury or multiple fillings
periodontal scaling and gum grafting to eliminate the threat of gum disease and subsequent tooth loss and poor overall health
dental implants for sturdy, natural-looking tooth replacement that last for decades, sparing gum and jaw bone health
fixed bridgework, partial dentures and full dentures to restore more youthful facial appearance, speech and chewing for individuals missing one, several or even all their teeth
When there's substantial dental injury or deterioration, Doctors Riley and Keuning design individualized treatment plans to restore the entire mouth to full function, appearance and strength.  They incorporate appropriate restorations and cosmetic procedures for teeth and gums to optimize oral health and overall well-being, too.
Your smile makeover can include cosmetic dental services
Who wouldn't be embarrassed by chipped, stained teeth? Socially, a smile makes a first impression–either good or bad. In fact, the American Academy of Cosmetic Dentistry states that a person's smile says a lot about his or her true identity.
So, the team at Juno Beach Smiles can help your teeth and gums match the real you with services such as:
Sapphire Light Whitening, an amazing in-office treatment that changes dull, yellow smiles to bright and beautiful in just one visit–up to 11 shades whiter!
Porcelain veneers, custom-fabricated shells of fine ceramic, color-matched, shaped and bonded to cover discolorations, cracks, chips, odd sizes and shapes and other cosmetic defects
Invisalign and ClearCorrect clear aligners, a practically invisible way for adults and older teens to straighten their teeth without the long treatment time and discomfort of traditional metal brackets and wires
Laser gum contouring to gently but precisely correct uneven gum lines
Want a new smile, but don't know where to begin?
Start smiling with expert advice and treatment from Jupiter dentists Greg Riley and Duane Keuning at Juno Beach Smiles. These experienced professionals and their friendly staff will evaluate your dental needs and your wants, too. You'll finish with a smile you know is healthy and great-looking besides. Contact the office for a personal consultation.