Checkups and Cleanings – Juno Beach, FL
Preventing Problems by Maintaining Smiles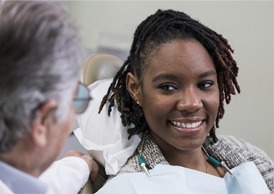 In combination with good oral health habits practiced at home, regular dental checkups and cleanings make it possible to keep decay and gum disease from creating problems within your mouth. While cavities and infections plaguing soft tissues are often a common occurrence among both children and adults, the best way to avoid having to deal with these serious dental issues is to work alongside your dentist and maintain a healthy smile. At Juno Beach Smiles, our team of professionals can clean, treat, and offer valuable tips and suggestions on how to improve your oral health at home, in-between visits. With the right tools and techniques, you will enjoy your smile for a lifetime. Contact us today to schedule your appointment.
How Often Do I Need to Visit the Dentist?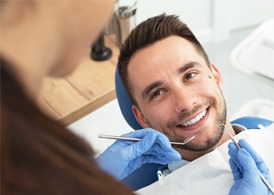 The American Dental Association and the team at Juno Beach Smiles recommend that you see us every six months for a dental checkup and cleaning. It doesn't take long for plaque and tartar to accumulate on your teeth and around your gum line, which is why these twice a year visits make it possible to remove bad bacteria before it has a chance to cause serious problems for your oral health.
What Happens During a Typical Dental Checkup?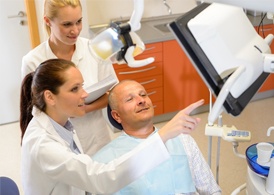 When visiting Juno Beach Smiles, our friendly front office staff will welcome you and instruct you to fill out necessary paperwork. Make sure you have your updated dental insurance information and provide any changes to your oral and/or medical health and history.
After completing this information, you will be escorted to a treatment room. As one of our highly-skilled dentists comes in, they will look at your X-rays, which you will have taken at the start of your appointment. If it hasn't been a full year since your last visit, you may not be required to undergo new dental X-rays.
Your dentist will thoroughly examine your oral cavity, checking your teeth, gums, lips, throat, jaw, and other soft tissues to make sure there are no abnormalities or issues that would point to gum disease, tooth decay, or oral cancer. They will also check for any misalignments in your jaw or bite, as this could signal a need for orthodontic treatment.
If necessary, we will create a personalized treatment plan to address any concerns or issues that were found during your checkup.
What Happens During a Typical Dental Cleaning?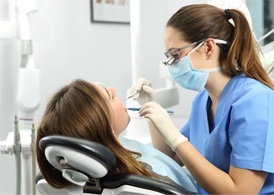 Whether it happens before or after our dentists check your mouth, a dental hygienist will give you a healthy, refreshing smile by removing stuck-on plaque and tartar from your teeth and gums. This will reduce your risk of developing gum disease as well as prevent gum pockets from forming.
Don't be surprised if your dental hygienist performs what is known as "charting" which will identify how deep your gum pockets are should you be at risk for periodontal disease (gum disease).
Once all the plaque and tartar are removed, they will quickly floss and brush your teeth, giving them the beautiful shine we all love.
Why Are These Routine Visits Important?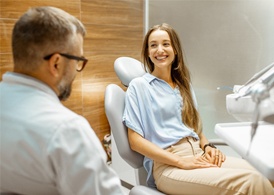 Without regular dental checkups and cleanings, you could be faced with mounting dental problems that leave you paying for multiple treatments in an attempt to save your smile. When tooth decay, gum disease, or even oral cancer develops, catching it early is the key to successful treatment; however, if you choose to forgo your dental visits, the progression of these common oral health problems can wreak havoc on your overall health and wellbeing.
These visits are only twice a year and require very little of your time in the grand scheme. While your life may be busy, it is worth the hour or so you spend in the dentist's chair to make sure you can look and feel good about your smile.