Tooth-Colored Fillings – Juno Beach, FL
Bring Back Your Tooth's Strength and Appearance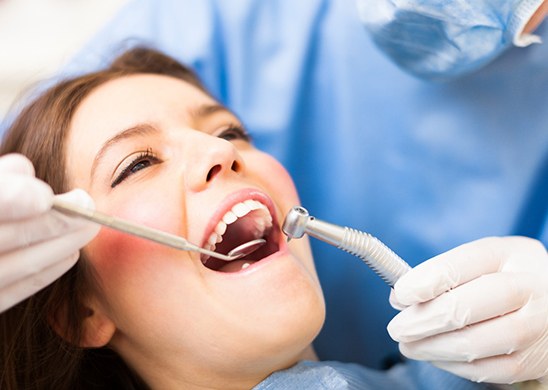 At Juno Beach Smiles, we believe in providing the absolute best care for our patients. It's why we've invested in some of the most advanced technology and why we offer valuable services. For common cavities, we don't resort to traditional amalgam fillings, which are dark and obvious. Instead, we utilize tooth-colored fillings that resemble real tooth structure. As a result, neither you nor anyone who looks at your smile will recognize that you ever had a cavity at all! Do you have a tooth decay that needs attention without drawing attention to it? Contact Juno Beach Smiles for an appointment today!
What Are Tooth-Colored Fillings?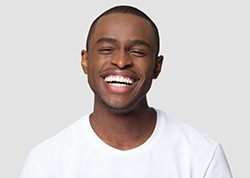 Just decades ago, the most common filling material was amalgam, a metallic combination of silver, mercury, tin, and copper. Although very strong, these metals do not attach to enamel very well. As a result, more of the natural tooth structure must be removed to make more room for the amalgam filling. In contrast, the fillings we use in our practice today are made from composite resin, which consists of fine ceramic particles and dental plastic. This material bonds directly with teeth, allowing you to keep as much healthy enamel as possible.
What Are the Benefits of Tooth-Colored Fillings?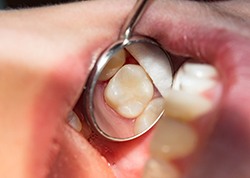 Because of their composition, tooth-colored fillings provide many advantages that can't be achieved with old-fashioned amalgam fillings. The most obvious benefit is that composite fillings blend in seamlessly with the rest of your teeth, meaning that your smile can continue to look completely natural even after a cavity. In addition, because composite resin is metal free, you don't have to worry about the fillings expanding and contracting with hot or cold temperatures. As a result, your tooth endures less stress over time.
How Are Fillings Placed?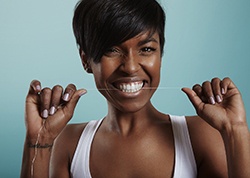 In most cases, before the filling can be put into the tooth, we need to remove the infected structure. We start by administering a local anesthetic so that you're completely comfortable. Once we take out the decayed portions of the tooth and clean it, we mix the composite resin and color it to match the rest of the tooth's enamel shade. Then, we place the resin into the tooth and use a curing light to harden the resin in layers. At that point, we can begin sculpting the resin so that it looks and feels just like your natural tooth did.
How Long Do Fillings Last?
The lifespan of composite fillings largely depends on the care you give them. If you brush and floss your teeth every day and come to our Juno Beach office at least every six months for checkups and cleanings, there's a high likelihood of your filling going about 10 years before needing replacement.