Smile PreVu – Juno Beach, FL
See Your Smile's Future
Submission Form

Everyone is interested in what the future holds, and they might use all sorts of means to try to figure out what is on the road ahead of them. But did you know that seeing the future could be as simple as visiting your cosmetic dentist? No, we're not fortune tellers or stock analysts. We just use a state-of-the-art dental software known as Smile PreVu. On this page, you'll learn more about what PreVu is and how it can help you to feel confident about your cosmetic dental treatment.
What Is PreVu?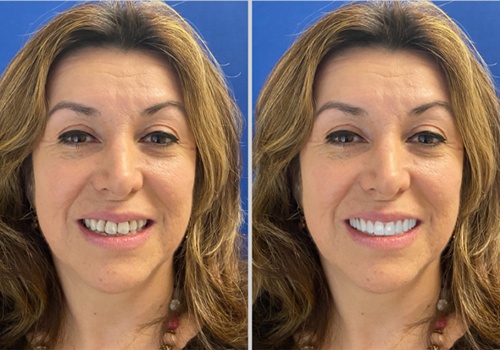 PreVu is an advanced dental simulation software. It uses a photograph of your natural smile to give you a realistic idea of what you would look like after a specific dental treatment. For example, if you are interested in getting porcelain veneers, PreVu can help you to visualize how the treatment will change, not just your teeth, but your overall appearance as well. It can also help you see what you would look like after teeth whitening, tooth replacement, orthodontics, or other procedures.
The PreVu process is simple. A member of our team will take a photo (or a few photos) of you smiling. Then, we'll upload the photo into our computer system and use PreVu to simulate the results of your cosmetic treatment.
We can even give you a printout of your PreVu look so you can show it to your friends and family and get their feedback. That way, you'll have the opinions of people you trust to help you come to a decision about your treatment. Plus, you'll have time outside of the dental office to think through every aspect of whether you want to change your smile and how you want to change it.
Benefits of PreVu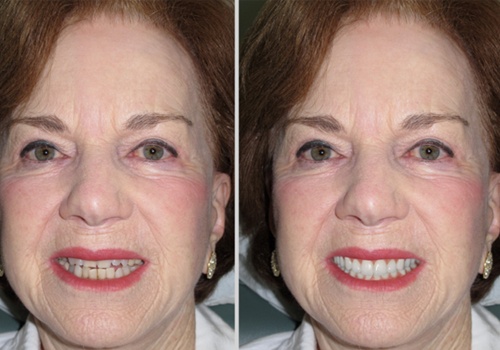 Cosmetic dentistry can be a big investment, so you might hesitate to commit to it if you aren't completely convinced that you'll love the results. PreVu can help you be 100% confident that your treatment will give you the natural-looking, gorgeous smile that you deserve.
Additionally, PreVu allows you to have a full say in your cosmetic treatment. If the image we show you doesn't quite fit your tastes, we can tweak it until you are happy with what you see. For example, if you think that the image on screen has teeth that are too big or too small, or that the teeth are not the right color, we can make adjustments accordingly. Then, when we carry out your cosmetic treatment, we'll do so with your specific preferences at the forefront of our minds.
Cost of PreVu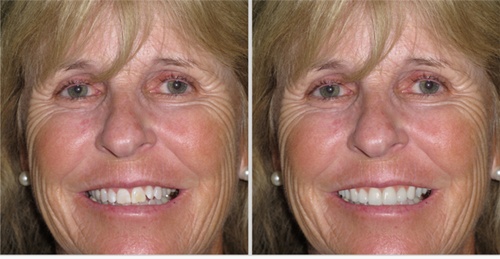 PreVu software can build up your excitement for cosmetic treatment. It might even be a huge deciding factor in whether you get cosmetic treatment at all. That's why we use this software at no charge to our patients. That's right — you can see your smile's future for FREE.
Would you like to discover how PreVu can get you started on the path to your ideal smile? Contact Juno Beach Smiles today to schedule your consultation.