Inlays & Onlays – Juno Beach, FL
Conservative Smile Restoration Options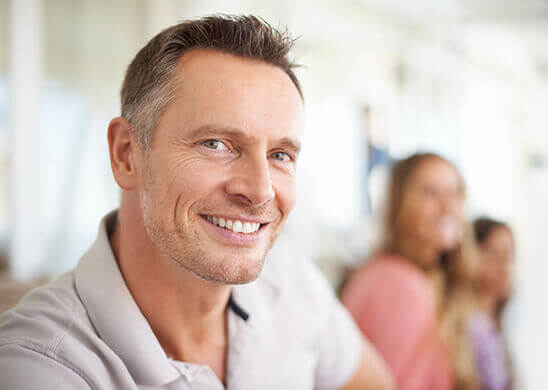 When damage has occurred – extensive decay, a broken tooth, a chip – you want to have the tooth restored to full form and function. Crowns, inlays, and onlays might be used in a number of different circumstances, always with the goal of rebuilding optimum oral health in mind.
Dental Crowns
A crown essentially looks like a whole tooth, and it is placed over your existing tooth when problems have caused damage. If a tooth breaks, a crown can make that tooth whole again. If a cavity becomes so large that a filling just won't do the trick, a crown can be employed to strengthen the tooth and stop decay. While crowns come in a variety of materials, including gold, porcelain, and porcelain-fused-to-metal, we prefer to use crowns with a porcelain finish. Why? Porcelain provides the highest quality results for your smile, strengthening not only your oral health but your confidence in your smile as well.
Inlays & Onlays
An inlay or onlay can be thought of as a partial crown, filling in the portion of the tooth that has incurred the damage without covering the entire tooth. A large cavity could be taken care of with a porcelain inlay, or damage to the front of a molar could be fixed with a porcelain onlay. Not sure which your smile needs? We can help design a treatment plan for you to determine whether a crown, inlay, or onlay will be the best solution to your specific smile problem.
Contact Juno Beach Smiles today to find out more about how Drs. Riley and Keuning can rebuild your smile. We have completed smiles with gorgeous results for hundreds of patients, and we can do the same for you.