SureSmile – Juno Beach, FL
Simplify the Teeth Straightening and Realignment Process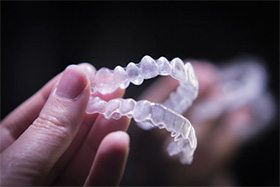 Traditional braces have been the standard for straightening teeth for decades, but they aren't without their setbacks. For one, traditional braces use metal hardware to straighten teeth, which doesn't exactly make your smile look like how you'd want it to. Thankfully, our dental office provides multiple clear aligner solutions that do not use any metal hardware to fix crooked teeth. SureSmile let's you maintain your current appearance as well as your eating and oral care habits while straightening teeth.
How SureSmile Works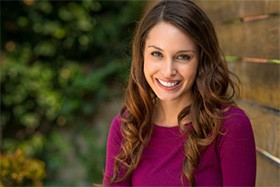 SureSmile is an aligner system that uses USA-manufactured, custom-made, BPA-free, plastic trays to gently shift teeth into a straighter and more aesthetically pleasing position. The system is designed to treat a wide variety of dental issues, including crowding and rotated teeth as well as gaps. Each pair is designed to represent a specific stage of your realignment. To get results, a pair is worn for about 22 hours per day and should only be removed for eating meals or practicing routine oral hygiene. After about two weeks of wear, you'll move onto the next pair in the series.
Once you've gone through every pair, you'll wear a retainer to keep your smile straight. Treatment takes about one year to complete on average, but this can vary depending on your commitment to wearing the aligners as well as the complexity of your treatment.
Benefits You Can Expect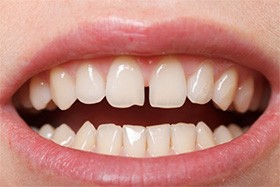 SureSmile's aligners are fully removable, meaning you don't have to change your current habits just to complete treatment safely. This also makes the process of cleaning the aligners themselves much easier. Simply rinse the aligners before and after replacing them, allow them to soak in appropriate cleaning solution every day, and brush away residual food debris and plaque as needed.
Additionally, SureSmile's aligners are completely transparent, making them ideal for the working professional. Traditional braces can make public events and social gatherings more difficult, but using SureSmile means no one needs to know that you're completing treatment.
Finally, SureSmile's aligners are minimally invasive. There's no need to remove existing teeth and no risk of metal hardware damaging enamel or gum tissue. If an aligner breaks, replacing them is simple, straightforward and doesn't require an emergency visit to the dentist. Just make sure to revert back to a previous pair or move on to the next pair to avoid hiccups in your treatment.
Candidates for SureSmile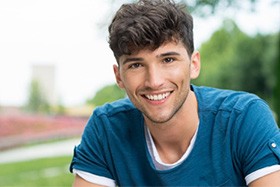 Those who have mild to moderate levels of misalignment or gaps in their smile are likely candidates for SureSmile. Keep in mind that candidates must have good oral health before beginning treatment. If tooth decay or gum disease is present, this will need to be treated first. The best way to know if SureSmile or another clear aligner system is right for you is to schedule a SureSmile consultation. During this meeting, either Dr. Greg Riley or Dr. Duane Keuning will go over your options and carefully examine your unique case. Contact our dental office and get started transforming your smile today!