Emergency Dentistry – Juno Beach, FL
Relieve Pain & Restore Your Smile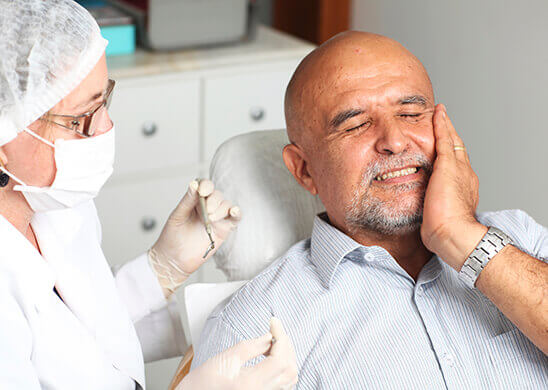 Whether you're experiencing a sudden, traumatic injury to a tooth or pain that continues building and building with no known cause, dental emergencies tend to be panicked situations that are often time-sensitive to boot. At Juno Beach Smiles, we strive to support our valued patients however we can, and that includes making every effort to see your emergency case and provide needed relief as soon as possible.
Some patients are unsure what exactly constitutes a dental emergency. We will trust your judgement on the severity of your condition, but if you're still hesitating, here are some common situations that Dr. Greg Riley and Dr. Duane Keuning would classify as emergencies:
Cracked/fractured tooth
Partially dislodged tooth
Fully dislodged (knocked-out) tooth
Lost crown and/or filling
Severe toothache
Gum injury
Jaw injury
Oral bleeding
Dental emergencies aren't an enjoyable experience, but our dedicated team will always be sure to treat you to a five-star experience as we help you recover here in our welcoming, beachfront dental office. Contact our Juno Beach, FL location today to schedule a visit with Dr. Keuning and Dr. Riley, or if you have any questions we can help you with.