Teeth Whitening – Juno Beach, FL
Gain Confidence with a Brighter Smile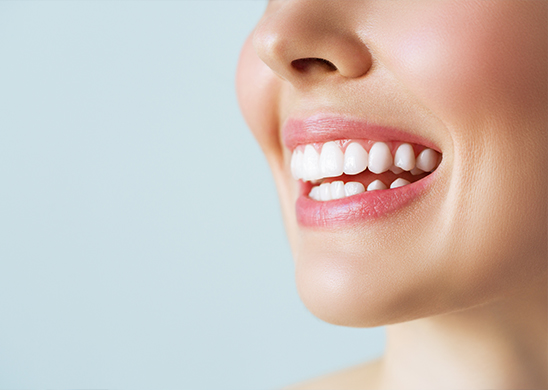 Ultimately, nothing perks up your smile quite like professional teeth whitening. The process can brighten even the darkest-looking grins. As such, you won't have to face the stress and hassle of those nasty tooth stains anymore! If you'd like, we at Juno Beach Smiles can give you this amazing treatment. You'd then enjoy pearly whites that live up to their nickname. To learn more, just keep reading or book a consultation visit with our team.
Who is a Good Candidate for Teeth Whitening?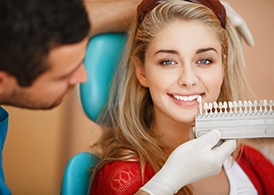 Naturally, good candidates for teeth whitening are those with stubborn tooth stains. They'll have the sort of discoloration that's hard to remove with normal oral care. Following treatment, these patients tend to have higher confidence and reduced self-consciousness. Those effects, in turn, lead to better prospects in personal and professional settings.
Of course, whitening isn't ideal for all discolorations. It typically works best on extrinsic stains – those caused by food, smoking, etc. Meanwhile, the treatment isn't great at handling intrinsic stains beneath the enamel.
How Does Teeth Whitening Work?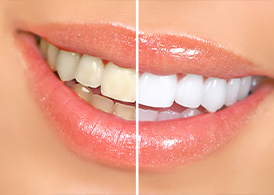 Juno Beach Smiles offers two types of teeth whitening: take-home bleaching kits and in-office treatment. The rely on the Opalescence whitening system. Despite these differences, though, each method provides excellent results. You'll thus receive a grin that's sure to please! To see for yourself, consider the procedures' distinct features as listed below:
Take-Home Teeth Whitening
Thanks to at-home bleaching kits like Opalescence, you can whiten your smile from the comfort of your home. You only need to wear the provided oral trays twice daily for thirty minutes a piece. Sticking to this process over two weeks will visibly whiten your enamel by six, eight, or even ten shades.
Aside from their flexibility, a major perk of bleaching kits is their low price. However, note that they're different from those sold in stores. Only a dentist-provided kit is truly effective.
In-Office Teeth Whitening
For in-office Sapphire teeth whitening, Drs. Riley and Keuning apply a special gel to your smile. This is done through a one-hour dental visit, rather than a weeks-long process. The treatment's speed doesn't lead to a loss of effectiveness, either — you'll get a healthy and bright smile by the end! Consequently, in-office whitening is good for those who need immediate results for upcoming special events.
Tips for Maintaining Your Whiter Smile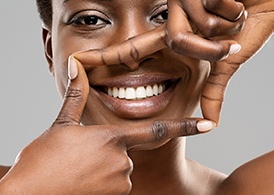 If you want your newly-white smile to last, you'll need to take proper care of it. Doing so makes your investment in treatment worthwhile. With that said, consider the tips listed below:
Come in for Touch Ups – If your treatment effects are starting to fade, get follow-up care from your cosmetic dentist.
Avoid Stain Agents – If possible, avoid foods and drinks high in stain-causing tannins. These include berries, tomatoes, coffee, wine, and tea.
Eat a White Diet – White dairy products won't stain your teeth. Plus, their calcium content will strengthen your tooth enamel.