Implant Dentures – Juno Beach, FL
Sturdy, Functional Tooth Replacement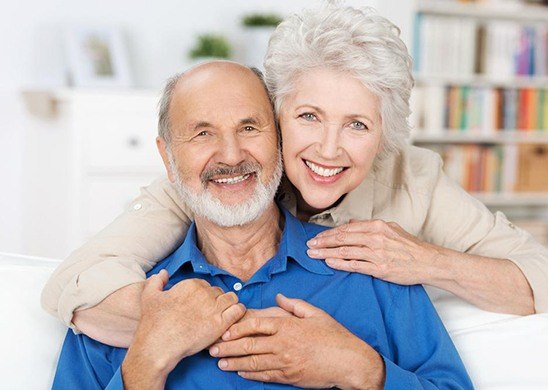 It's easy to lose hope after you have experienced significant tooth loss — but there's good news. Instead of relying on traditional dentures that can slip, fall out, and require frequent adjustments and replacements over the years, there is a better solution! No matter how many teeth you are missing, it is possible to regain your beautiful smile and stable bite with implant dentures in Juno Beach. This option offers a permanent solution for significant tooth loss. Keep reading to learn more about implant dentures and why they're a superior solution for tooth loss.
Why Choose Juno Beach Smiles for Implant Dentures?
Dentures That Look Natural & Are Made to Last
Advanced Dental Technology for Greater Accuracy and Precision
Dental Insurance Welcome and Financing Available
What Are Implant Dentures?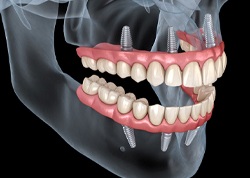 Implant dentures are a set of prosthetic teeth held in place with dental implants, or tiny posts that have been implanted beneath your gum line. Dental implants are made of titanium, a sturdy material that promotes the growth of bone tissue to fully integrate with the mouth. Over the course of several months, the dental implant posts gradually fuse with the jawbone. Thanks to this process (known as "osseointegration"), dental implants in Juno Beach offer far more security than conventional dentures, which rest directly on the gums.
When meeting with Dr. Riley or Dr. Keuning to discuss your goals and treatment plan, we will go over the two types of dentures you can choose from:
Fixed/Permanent Implant Dentures
With just 4 to 6 dental implant posts, we can anchor a denture to your jawbone, allowing for a permanent solution to your tooth loss. You cannot remove this hybrid prosthetic, but you will be able to more effectively clean and maintain your smile because it will look and function just like regular teeth.
Removable Implant Dentures
Individuals with less jawbone density can choose a removable implant denture also known as an overdenture. Held into place with only 2 to 5 dental implants, it is secured with a bar-retained or ball-retained device and enables you to easily remove it when it's time to clean your prosthetic before bed.
The Implant Denture Process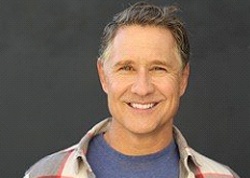 Every patient's implant denture experience is different; however, each individual must go through the same process to receive them. While some may require preliminary treatment, others will be free to schedule their dental implant surgery after undergoing a consultation with our team. And although it does require much time to achieve results, the wait and investment are well worth it.
The typical process includes:
A consultation with your implant dentist in Juno Beach to determine if you need periodontal therapy, tooth extraction, or bone grafting.
Dental implant surgery that consists of receiving local anesthesia before small incisions are made in your gums and the implants are placed in your jawbone. The gum tissue is then closed before a protective cap is placed on top of each implant.
The recovery process typically requires between 3-6 months so that osseointegration can occur and allow the implants to fuse with the bone tissues.
The placement of your metal abutments will help to connect the final restoration to your dental implants.
Your final denture will be created and secured into place during your last appointment.
Am I a Candidate for Implant Dentures?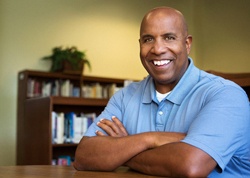 Implant dentures are a good option for anyone who has experienced extensive tooth loss but who is in generally good oral and overall health. Patients who smoke heavily or who have health conditions affecting the immune system may be better suited for a non-implant replacement option. In patients who have lost significant bone tissue due to advanced periodontal disease or because of missing teeth, a preliminary bone graft can help to create the proper environment for a successful dental implant procedure.
Even if you do not believe you will qualify for treatment, it is best to see your implant dentist in Juno Beach to allow them to examine your smile. They know what to look for and what steps can be taken to put you one step closer to enjoying life with a full, complete smile.
Benefits of Combining Dentures & Dental Implants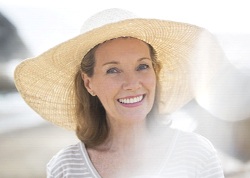 While you do have the option to choose traditional dentures to replace your missing teeth, you will find that by combining dentures and dental implants, you receive far greater benefits than you ever imagined, such as:
The ability to eat your favorite foods without worrying about your prosthetic slipping or falling out of place
An opportunity to embrace a better quality of life that allows you to freely eat, speak, and smile with greater ease
A chance to improve your oral health because of the easy maintenance associated with dental implants in Juno Beach
A stronger jawbone that does not shrink because your implants provide continuous stimulation each time you chew or bite down
Greater cost-savings in the long run because you won't need regular adjustments and replacements, dental adhesives, or special cleaning supplies