Dental Implant Failure & Salvage – Juno Beach, FL
Saving Your Restored Smile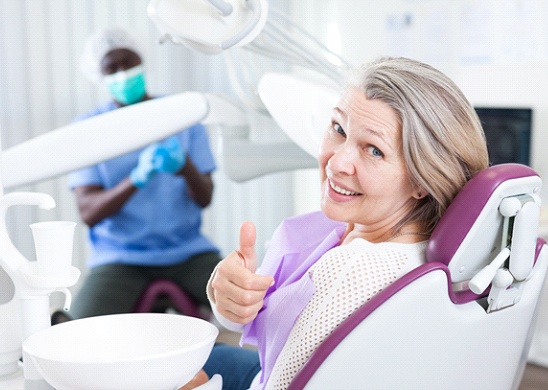 Dental implants in Juno Beach are consistently successful, boasting a success rate of over 95%. Rarely, though, implant failure can happen. If you ever believe that something isn't quite right with your restored teeth, give us a call. We will do everything we can to get your smile's health and function back on track. Continue reading this page to learn more about why implants sometimes fail, the symptoms of failed implants, and the treatments that are often able to preserve them.
Why Do Dental Implants Fail?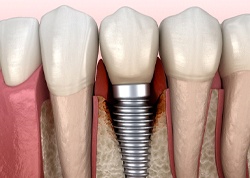 The most common reason for a failed dental implant in Juno Beach is an infection called peri-implantitis. Peri-implantitis is a type of gum disease that occurs when bacteria invade the tissue around an implant. Eventually, the condition can get so severe that bone and gums are no longer able to keep the implant in place. Poor oral hygiene often plays a role in the development of peri-implantitis.
Other possible reasons for dental implant failure include:
Physical trauma
Failed osseointegration (the implant never bonds with the surrounding bone)
Certain medical conditions that adversely affect the mouth or the immune system
Symptoms of Failed Dental Implants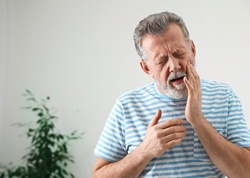 Dental implant failure can occur at any time. Early failure happens soon after the placement surgery, whereas late failure may happen years or even decades after the initial treatment. Therefore, you should always be alert for signs that your implants aren't faring as well as they should. Call us right away if you experience any of the following:
Some soreness is normal after dental implant surgery. However, severe pain and pain that occurs after you have fully recovered from your surgery are both red flags that deserve professional attention.
Difficulty chewing. After you adapt to your implants, you should be able to eat virtually any food with ease. Difficulty in this area indicates that something is amiss.
An implant feels loose. In some cases, this is a problem with the restoration on top of an implant. In other cases, the implant itself is in trouble.
Signs of infection. Pus, bleeding gums, receding gums, and a bad taste in the mouth all point to a possible infection.
How Dental Implant Salvage Works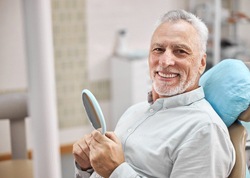 Contact us to schedule an appointment with us as soon as you suspect that something is amiss with your dental implants. The sooner you receive care, the more likely it is that we will be able to save your restored teeth without invasive or expensive treatments.
When you arrive for your appointment, we will examine your mouth and learn about your symptoms before we recommend your next steps. In some cases, antibiotics or other conservative means can stop a problem before it leads to total implant failure. In other cases, a new restoration is all that is necessary.
However, if the damage is severe, we might have to remove an implant altogether. After a healing period (and possibly a bone graft or other surgeries), it might be possible to insert a new implant so you can get back to enjoying all the benefits of a strong, healthy, and complete smile.