Smile Makeovers – Juno Beach, FL
Enjoy Smile Makeovers With Digital Imaging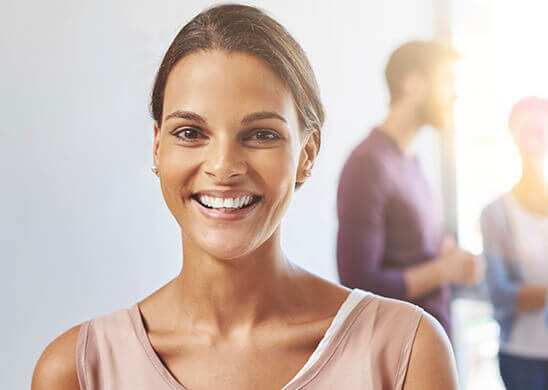 Enhancing your natural smile through cosmetic dentistry is an exciting experience, but some patients may also find it nerve-wracking. After all, you can't be sure of what the results will look like until after you've already committed to treatment. However, at Juno Beach Smiles, Dr. Duane Keuning and Dr. Greg Riley offer smile makeovers to enhance your pearly whites and utilize digital imaging so that you can know what to expect from your results. We understand that your image is of the utmost importance to you, and we want you to feel fully confident that you're making the right choice for your future. Read on to learn more about smile makeovers in Juno Beach or give us a call to schedule your consultation.
Why Choose Juno Beach Smiles for Smile Makeovers?
Utilizes State-of-the-Art Digital Imaging
Precise, Reliable & Natural-Looking Results
Offers An In-House Savings Plan
How Does a Smile Makeover Work?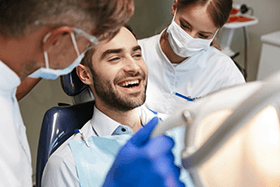 Simply put, a smile makeover is a service that combines both cosmetic and restorative treatments to completely improve your teeth. You'll first need to undergo an initial consultation where our team will assess your oral health, address any developing issues they might detect, and walk you through your service options for upgrading your grin.
These treatments can include a mixture of veneers, teeth whitening, direct bonding, gum recontouring, and metal-free restorations to repair and/or improve your pearly whites. Our team will also use digital imaging to map out exactly how we'll treat your teeth to create the smile you've always wanted.
The Benefits of Getting a Smile Makeover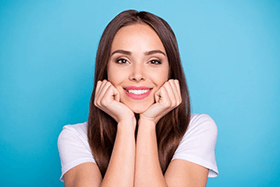 Since smile makeovers utilize different kinds of restorative and cosmetic procedures to recreate your grin, you can be sure to enjoy a wide variety of advantages. Some of these can include:
Improved oral health
Stronger smile function
Boosted self-esteem
Long-lasting treatment results
More youthful facial shape
Understanding the Cost of a Smile Makeover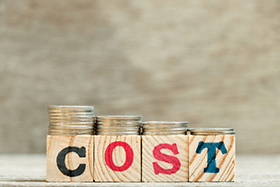 Numerous factors can influence the overall price of your smile makeover, including the types of services you choose to undergo. For instance, teeth whitening and direct bonding will generally involve a much lower cost compared to procedures like veneers and dental crowns. The number of teeth that require repairs or improvements will also impact how much you'll pay. While you're visiting for your initial consultation, our team will be happy to walk you through your treatment options, their unique price ranges, and your financing solutions to help make your procedures work within your budget.
Here in Juno Beach, FL, patients can look forward to personal attention, a modern atmosphere, and the stunning results they've been dreaming of. Contact our dental office today to schedule a cosmetic consultation, or if you have any questions our team can provide assistance with. We look forward to welcoming you here by the ocean!
SYLVIA'S STORY
Want to see what a smile makeover looks like? Sylvia has been a patient with Juno Beach Smiles since 1989, dating all the way back to when Dr. Hinman first led the dental office. Since Dr. Riley has taken over, he has helped Sylvia maintain and enhance her smile as the years have gone by. Using a combination of crowns and porcelain veneers, he was able to give her a complete smile makeover that allows her bright spirit to shine every time she shows off her teeth.
JEANNE'S STORY
"People don't look forward to coming to the dentist, but you always look forward to coming here because it's just so easy."
Time was starting to take its toll on Jeanne's smile-- she had multiple restorations that needed to be updated as well as a few natural teeth that required repair. Dr. Riley was able to address all of her issues at once and give her a truly stunning smile with a personalized makeover, and you can learn more about the experience from Jeanne's perspective by clicking the button below.
SMILE VIRTUAL CONSULT
A smile makeover is a comprehensive treatment, and it can be difficult to envision what might be possible with your teeth and gums. That is why we are pleased to offer the Smile Virtual Consult, technology which makes it easier to find out! Simply upload a photo of yourself to the secure website, describe what you do not like, and then wait for your personalized video. Get some great ideas -- for FREE -- without ever leaving the comfort of your own home.