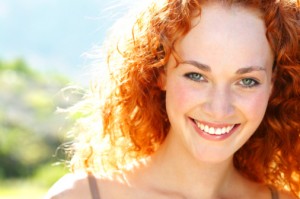 Don't accept a smile you're not proud to share. Cosmetic dentistry services from Juno Beach Smiles allow patients to smile with confidence, and enjoy flawless teeth they've only dreamed of. In addition to improving your image and self-confidence, enhancing the appearance of your smile can even improve oral health improving chewing ability and allowing for more thorough oral hygiene. If you find yourself covering your mouth when you speak, laugh, or smile, avoiding photos, and frowning in the pictures you do take, contact your Palm Beach Gardens dentist today.

Available Cosmetic Dentistry Services
Both of our dentists, Drs. Keuning and Riley, are members of the American Academy of Cosmetic Dentistry and the Florida Academy of Cosmetic Dentistry, and dedicate numerous hours each year to completing continuing education courses. They offer Palm Beach Gardens dentistry patients the latest techniques and technology in cosmetic dentistry with knowledge, skill, and years of experience. Some of the most popular cosmetic dentistry services available from Juno Beach Smiles include:
Veneers – these thin porcelain sheaths conceal a multitude of smile irregularities including chips, cracks, and stains.
Teeth whitening – we offer Sapphire Teeth Whitening, an in-office whitening product effective and safe for even the most sensitive teeth.
Laser gum contouring – gummy smile or an uneven gum line can make smiles look less than dazzling, but gentle laser contouring allows our dentists to shape gums to perfection.
Invisalign orthodontics – straighten out smiles quickly and clearly with the Invisalign alignment tray system.
Cosmetic Smile Restorations
In some cases, dental restoration is necessary before we can begin cosmetic smile enhancement. If this is the case, we offer patients the most natural looking and feeling restoration options including tooth-colored fillings, porcelain restorations, and dental implants.
Smile Makeovers
Your smile is unique to you, and any cosmetic dentistry plan should be too. At Juno Beach Smiles, we offer patients the opportunity to transform their look with a smile makeover. These treatment plans incorporate any combination of traditional cosmetic dentistry services and cosmetic-quality restorative dentistry. We sit down with patients to examine current smiles, smiles they admire, and use digital photography to give a preview of potential results. Then, we develop a plan that meets patients' needs, schedules, and budgets.
Contact Your Palm Beach Gardens Cosmetic Dentist
At Juno Beach Smiles, we want patients to feel confident when sharing a smile with friends, family, and perfect strangers. You won't believe the difference one extra smile a day can make. Contact your Palm Beach Gardens cosmetic dentist to find out more about smile makeovers or schedule a consultation today.