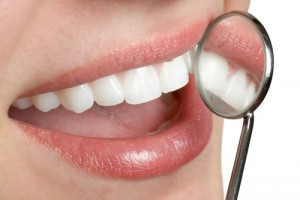 Is your smile not quite what you'd like? The team here at Juno Beach Restorative & Aesthetic Dentistry is ready to help! We can create a smile makeover plan to get you smiling proudly again!
There are a variety of options available for your smile makeover! Porcelain veneers and teeth whitening deal with the physical appearance of your teeth. Porcelain veneers can help hide cracks, chips, discolorations and minor gaps in your teeth, among things, while teeth whitening will leave your teeth a bright, shining white.
Laser gum contouring is a great option if you think your smile is too "gummy." Our doctors will carefully and precisely use a laser to reduce the size of your gums and help enhance your smile.
If your teeth are crooked, Invisalign is a great choice! These clear braces work by using a series of clear aligners, to gradually straighten your teeth. What's more, you'll have the freedom to remove your aligners for important events and without the irritation of metal in your mouth.
If you're interested in a smile makeover, Dr. Greg Riley and Dr. Duane Keuning of Juno Beach Restorative & Aesthetic Dentistry would be happy to tell you more. Call our Juno Beach dental office today to schedule your appointment. We serve patients from North Palm Beach, Palm Beach Gardens, Tequesta, Jupiter, and beyond.