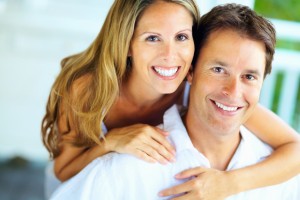 Commitment can be hard — especially when it comes to something as important as deciding who will care for your smile. But choosing a dentist who you'll visit again and again is one big way to improve your oral health, ensuring you'll enjoy your strong, beautiful teeth for a lifetime. If you've looked but still haven't found a dentist in North Palm Beach to call your own, now is an excellent time to learn about the services Juno Beach Smiles offers — because this holiday season, we're accepting new patients like you!
Dentist in North Palm Beach Now Accepting New Patients
At Juno Beach Smiles, we're proud to be the dental team North Palm Beach turns to for their dental care. Dr. Duane Keuning and Dr. Greg Riley know each and every patient is unique, and that means there's no one-size-fits-all dental care at Juno Beach Smiles. You can benefit from a number of excellent services in North Palm Beach, including the following.
General and Preventive Dentistry in North Palm Beach
The foundation of every healthy mouth is excellent preventive care — it's something every good dentist knows. That's why your dentists at Juno Beach Smiles make sure to emphasize the basics in dentistry: routine cleanings, checkups, x-rays as well as fluoride treatments and dental sealants for children.
Restorative Dentistry Sets Your Smile Back on Track
No matter how good your dental habits are, most people will need some form of restorative dentistry throughout their lifetime. After all, there's no way to plan for accidents or genetics. When your smile needs a little help getting back to healthy, you'll be glad to know that Drs. Keuning and Riley offer wonderful restorative services.
Cosmetic Dentistry Makes Our Neighbors' Smiles Dazzle
You want your teeth to be as beautiful as they are healthy — and so do we. That's why, whether it's a subtle change or drastic smile transformation you're interested in, we're passionate about offering excellence in cosmetic dentistry. The following services are available for our patients looking to enhance the appearance of their smiles.
Become a Patient of Juno Beach Smiles This Year
If you're interested in improving your dental health with the excellent care offered by the dental professionals at Juno Beach Smiles, please contact us to schedule your appointment. You'll love the difference having an excellent dentist can make.