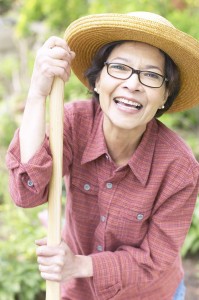 Missing teeth aren't just a cosmetic issue. Gaps in your smile can also have a powerful impact on your oral health by changing your smile's alignment, impairing functionality, and contributing to bone loss in the jaw.
In part, this is because a gap in your smile increases the workload on your remaining teeth. The extra pressure exerted on them when you chew causes them to shift out of alignment, creating spaces and making them vulnerable to food impaction and decay.
Another reason for the change in your smile is the loss of your tooth root. Tooth toots stimulate your jawbone to produce new bone tissue, keeping your jaw healthy. When a root is missing, there's nothing there to stimulate the growth of new bone, causing you to lose bone instead. What's more, that weakness will spread over time instead of staying localized, putting nearby teeth at risk. After four to eight years, you may have lost as many as five more teeth, all because of just one gap.
Tooth Replacement Options from Juno Beach Restorative & Aesthetic Dentistry
At our Juno Beach dental office, we have restorative options that can help. One of the most effective, which we'll spend more time on in our next post, is dental implants. Another service, like crown & bridgework or full-mouth reconstruction, can also aid in restoring functionality and preventing teeth from shifting out of place.
Do you have missing teeth? Dr. Greg Riley and Dr. Duane Keuning of Juno Beach Restorative & Aesthetic Dentistry would be happy to advise you of your options. Call our Juno Beach dental office today to schedule your appointment. We serve patients from North Palm Beach, Palm Beach Gardens, Tequesta, Jupiter, and beyond.