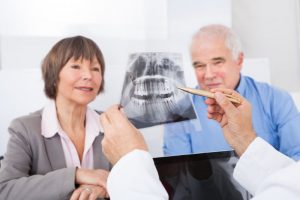 As you age, tooth loss becomes far more common. In fact, about 120 million people in the U.S. are missing at least one tooth. About 36 million Americans have no teeth at all. For this reason, more and more people are turning to tooth replacement to prevent teeth from shifting, make eating easier, and rebuild their smile.
Since dental implants in Palm Beach Gardens have become increasingly popular, your dentist is laying out the process from start to finish so patients know what to expect.
The Consultation
During this meeting, your dentist will first determine your eligibility for dental implants. More patients are eligible than ever before, but the minimum requirements include:
Healthy gums and good overall oral health
Having enough bone density
Having good overall health (no chronic diseases that affect the healing process)
A committed oral care routine at home
Avoiding tobacco use of any kind
After determining your eligibility, your dentist will take X-rays of your mouth and discuss your various implant options.
Implant Placement
After the consultation, you'll get a surgery date scheduled and come back to have the implant placed. Before surgery, you'll be given a local anesthetic to make you as comfortable as possible. Typically, patients experience less discomfort than expected and can continue working the next day, but this will vary from patient to patient. Common side effects after dental surgery include minor swelling, bruising, bleeding, and pain that's easily managed with over-the-counter medications.
Osseointegration
After surgery, the process of osseointegration and healing will take anywhere from three to six months to complete. This allows the implant to fuse with your existing bone and your gums to heal around the implant. During this period, it's crucial that you practice daily oral care and avoid using tobacco products of any kind. You'll also want to keep a diet made up of soft foods.
Placing the Abutment
Once the integration is complete, you'll have a small connector placed, known as an abutment. This attachment is placed directly to the implant just above the gumline. Since this requires an incision into the gumline, a few more weeks of healing will be needed before the restoration is placed.
The Restoration
Once the gums heal, your implant dentist in Palm Beach Gardens will take impressions of your remaining teeth to make your custom implant crown. This crown connects to the abutment and acts as your new tooth.
Caring for Your Implant
Implant crowns can't develop decay since they're made of porcelain, however that doesn't mean you should forgo daily oral care. To prevent complications, brush your teeth and implant twice a day with a fluoridated toothpaste and floss daily. Pay close attention to the area around the implant to keep the gums healthy.
Have more questions about your implant process? Schedule a consultation with your dentist today!
About the Author
Dr. Greg Riley guides patients through every step of the implantation and restoration process. By keeping the process in-house, he can place dental implants quicker and more efficiently. To learn more about dental implants in Palm Beach Gardens, contact him through his website.