Juvederm - Juno Beach, FL
Turn Back the Hands of Time Today!
When you think about visiting your dentist, cleanings and checkups often come to mind. You really do not envision facial treatments to reverse the appearance of aging. You might be surprised to learn our dental practice is one of the few locations to offer Juvederm in Juno Beach. We are specially trained to turn back the hands of time to reverse creases, wrinkles, and sagging skin using dermal fillers. We can help you enjoy a supple, youthful look using a minimally invasive solution.
What is Juvederm?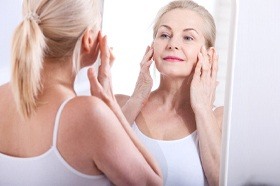 Juvederm is a popular cosmetic treatment made from hyaluronic acid, which has a smooth, gel-like consistency. The dermal filler can help you reach your cosmetic goals by combating signs of facial aging. It is injected at certain depths into specific treatment areas to make your face plumper. After just one session, you will enjoy a youthful appearance.
Juvederm adds volume to the facial tissues that have lost collagen. This is a naturally occurring substance that stimulates your body's production of the connective tissue that plumps the skin. As you age, you lose collagen. Juvederm is used in these areas to effectively treat sagging skin and wrinkles.
The Benefits of Juvederm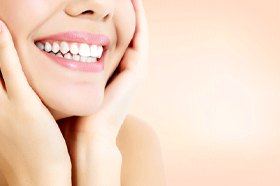 Juvederm is a minimally invasive treatment that does not require any preparation to achieve quick results. After an initial consultation with your cosmetic dentist in Juno Beach, you are scheduled for your procedure. Generally, you can expect your appointment to take 15 to 60 minutes depending on your treatment plan.
The injection sites are cleaned before injecting the dermal filler. Juvederm also includes a small amount of lidocaine to minimize any pain or discomfort you may feel during the procedure. After your session, you may notice the effects of the treatment right away, or after any swelling subsides. Your results can last anywhere from 6 months to 2 years.
Overall, Juvederm offers exceptional benefits when compared to other cosmetic treatments, including:
Minimally invasive.
Noticeable improvement in wrinkles and loose skin.
No surgery or downtime.
Minimal pain or discomfort.
Long-lasting results.
How Do I Know If Juvederm is Right for Me?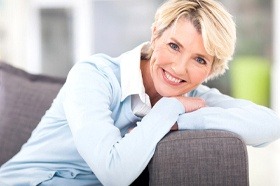 If you are ready to turn back the hands of time, but you do not want to undergo surgery, Juvederm may be right for you. It can help improve the appearance of sagging skin, wrinkles and creases around the cheeks, nose, and mouth. If you have lost facial volume, you may be a candidate for Juvederm.
During your consultation, we will discuss your cosmetic concerns to determine if dermal fillers are effective for producing the results you want. You must also be in good health with no issues that can impact your body's ability to heal. It is also best for people who have realistic expectations about the results they will achieve.
Schedule Your Consultation Today!
At Juno Beach Smiles, we want to help you look and feel your best. Besides cosmetic dentistry, we can also help you invest in a confident smile with Juvederm. Contact our office today to schedule your consultation for dermal fillers.