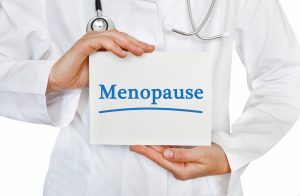 Ask any woman who has gone through menopause, and you'll hear funny stories, sad stories, and stories that just make you cringe. Indeed, the hormonal changes at this stage in a woman's life can cause all sorts of chaos throughout her body, including her mouth. But how exactly does menopause affect oral health, and what can you do to care for your smile as you navigate the challenges of this phase of your life? Your cosmetic dentist near Palm Beach Gardens is here to give you some practical guidance.
Menopause and Your Oral Health
There are several ways that "the change" can affect your oral health:
You may become more vulnerable to gum disease. Your gums are sensitive to hormonal changes, which means you may develop gum disease during menopause. It's important to be aware of this because unmanaged gum conditions can lead to tooth loss and severe systemic health problems.
Osteoporosis may affect your jaw. Many postmenopausal women suffer from osteoporosis, a disease that weakens the bones. Therefore, your jaw may become thinner and more brittle, making it more difficult for it to give your teeth the support they need.
Other possible oral health symptoms of menopause include: burning mouth syndrome, dry mouth, changes to your taste preferences, and increased sensitivity to hot and cold temperatures.
Caring for Your Smile Despite the Challenges of Menopause
When you start to go through the change, it's important that you be alert for early signs of gum disease, such as bleeding or swollen gums. See your dentist as soon as you notice such symptoms so you can work together to prevent the problem from becoming severe.
Even if your gums seem fine, it's still vital to visit your dentist regularly. X-rays can reveal how your jawbone is doing, and your dentist can give you home care tips to help you deal with any other menopause-related oral health issues you may experience.
What If the Damage Is Already Done?
If you were unable to prevent the oral health problems caused by hormonal changes, you may have already experienced some tooth loss. Instead of suffering with the inconvenience and embarrassment of missing teeth, we encourage you to talk to your dentist about dental implants near Juno Beach. They are the best tooth replacement method because they:
Look very natural
Are sturdy and can last a lifetime
May help to prevent further bone loss in your jaw
If implant aren't right for you, another restorative treatment, such as dentures or a bridge, may be what you need to reclaim your confidence.
Your smile is one of your best features, — you don't have to let menopause destroy it! Your dentist is ready to help you protect and restore your oral health.
About Us
The team at Juno Beach Smiles enjoys helping women to regain and maintain their smiles even after menopause has negatively affected their oral health. Our skilled, compassionate doctors would love to meet you and discuss your needs. Please contact us at 561-622-7243.