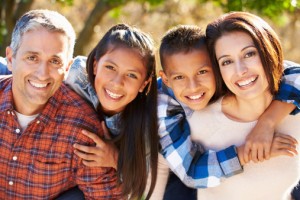 Dr. Keuning and Dr. Riley are the dentists at Juno Beach Smiles and they are committed to giving you the most beautiful smile you've ever had. Their expertise is unmatched in the area and they want to show you that they mean business. Our Juno Beach, FL office has seen many cases of different types of dental problems and want you to know that we can take care of yours, too. Our list of dentistry services is vast with the goal of solving any dental issue that may arise. Everyone's mouths are different and what one patient needs may not be what another does. Whether it's the appearance of your teeth that need some improvement or you're dealing with functionality issues, we can get right to work on you so you can live your life without oral pain and discomfort. It's time to transform your smile!
Our Dental Services Mean Business
If you had to guess how many mouths we look at per year, what would you guess? To be honest, we're not even sure. What we can tell you is that there are a lot of them and we have made every single one look as beautiful as possible with our dental services. Dentistry has come a heck of a long way even in the last five years. A lot more of the procedures are comfortable and convenient for patients.
Our dentistry services are below:
Cosmetic dentistry
Restorative dentistry
Crowns
Inlays and onlays
Porcelain veneers
Dental implants
Teeth whitening
Full-mouth reconstruction
Gum contouring (laser technology)
Crown and bridge
Anything you could possibly need, we'll most likely have. We weren't lying when we said our services are vast. They can cover pretty much any problem you may have, so obviously, we're the office to visit. We want to give you a smile that will turn heads and make others jealous with the beauty that is present. Are you ready to take your smile to the next level? You'll be glad you did once you leave our office!
Schedule an Appointment Today
The only way to get in on these fantastic services is by calling our office in Juno Beach, FL to schedule an appointment. For those of you beyond Juno Beach but still want to enjoy all of the benefits of our services, we welcome everyone! That means all of you in Tequesta, Wellington, Riviera Beach, Palm Beach Gardens and beyond.