What is the first thing others notice about you? Do you think it's the clothes you decided to put on today? Do you believe it's the amazing shoes you bought the other day? The answer is your smile. Your smile conveys your mood and personality, and it is the very thing that catches the eye immediately. So, are you content with your smile, or do you find yourself hiding it? Instead of dealing with a dull smile, change it to dazzling with the aid of cosmetic dentistry. No one provides better cosmetic dental care than Juno Beach Smiles, located near Jupiter, FL.
What is Cosmetic Dentistry?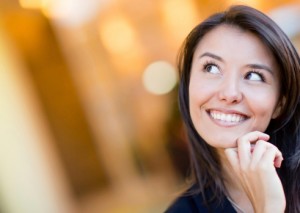 Dr. Keuning and Dr. Riley, a duo of cosmetic dentists with years of experience, and their expert team are dedicated to providing every patient with phenomenal oral health, and they are passionate about meeting the dental goals of each patient. We understand that some people want to improve the look of their teeth, which is why we offer comprehensive cosmetic dentistry. This type of dentistry is designed to improve the aesthetics of your teeth, providing a celebrity-like smile, while eliminating dental imperfections. When patients come in our office for cosmetic services, we will listen to their goals, form a plan to achieve those goals, and offer our stellar treatments to achieve the smile desired.
What Treatments are Available?
Not every case is the same, which is why we will suggest specific treatments, customized for your personal goals. Whether you are looking to straighten your teeth or see them in a brighter shade of white, we offer several cosmetic treatments, including:
Invisalign: Instead of dealing with traditional braces with wires and brackets, Invisalign can straighten teeth with personalized sets of clear aligners.
Teeth Whitening: In a single office visit, we can apply safe, effective whitening to give your teeth a sparking, white shine.
Porcelain Veneers: If your teeth are slightly discolored, cracked, or chipped, porcelain veneers can correct the issue, restore strength, and provide an amazing, luminous look.
 Receive Our Stellar Treatments Today!
We genuinely want all of our patients to have happy, gorgeous smiles, and we have the talent and equipment to do so. If you are ready to receive the best cosmetic dental care, contact us today and schedule your appointment. Our office doors are always open to those who live in Jupiter, FL, Juno Beach, Tequesta, North Palm Beach, Palm Beach Gardens, and the surrounding areas.