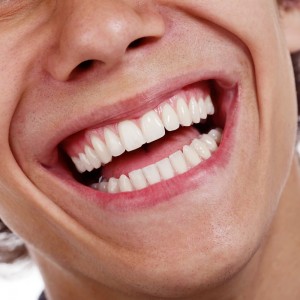 While most people agree that misaligned teeth have a negative impact on a person's appearance, not many realize that crooked, crowded, or gapped teeth can also negatively affect your oral health. At Juno Beach Restorative & Aesthetic Dentistry in Juno Beach, FL, Dr. Greg K. Riley and Dr. Duane E. Keuning offer an all-encompassing variety of cosmetic dental procedures that help your smile look and feel its best, including Invisalign clear braces.
The Importance of Straightening Your Teeth
When teeth are crooked or crowded, they are much more difficult to clean thoroughly, putting the unlucky patient at an increased risk for developing tooth decay and periodontal disease. When there is not enough room for a tooth to grow correctly, it may even begin to rotate as it presses its way against surrounding teeth. Conversely, when teeth are spaced too far apart, they are more likely to shift and drift out of their proper positions, causing problems with chewing and speaking properly.
Fortunately, there is a way to correct orthodontic issues like these – as well as overbites, underbites, and crossbites – that doesn't involve the use of bulky metal braces: Invisalign clear aligners effectively straighten the teeth over a period of about 12 to 18 months, all without metal brackets or wires.
The Invisalign system utilizes a series of customized plastic aligners that are designed specifically to fit your unique dentition. Each set of aligners is worn for approximately two weeks and then the patient moves on to the next set in the series. They're comfortable, clear, and effective, and have helped to improve the lives of innumerable teens and adults. Contact us to day to see if they might work for you.
Straighter Teeth, Healthier Smile
Do you struggle with the complications of misaligned teeth? If you would like to learn more about how Invisalign clear braces can help you achieve the flawless straight, healthy teeth you've always wanted, contact our office in Juno Beach, FL today to schedule your visit. Our experienced, highly-trained doctors and friendly staff look forward to welcoming you into our office and treating you like family. Our state-of-the-art cosmetic and restorative dental practice happily welcomes patients from throughout the surrounding areas as well, including North Palm Beach, Palm Beach Gardens, Jupiter, Tequesta, and more.