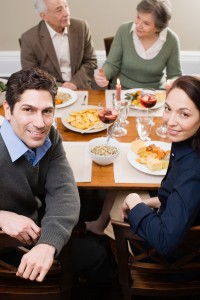 Everyone wants to have a beautiful smile for the holidays. But a beautiful smile can't be made overnight—it's takes some planning. At Juno Beach Restorative & Aesthetic Dentistry, Dr. Duane Keuning and Dr. Greg Riley offer many of today's best cosmetic and restorative services. Working from a deep understanding of your needs, our Juno Beach team can design a treatment plan that will give you the smile you want.
But to have it in time for the holidays, we need to get started now.
During a consultation appointment, we'll assess your current needs and talk to you about the kinds of changes you'd like to see. Depending on the results of both, we may be able to give you the smile you want in just one or two appointments. If you need more work, the process may take longer.
Teeth whitening and porcelain veneers are among the most popular cosmetic services we offer. If you're primarily looking for an aesthetic makeover, these can help you achieve dazzling results. If you need restorative care, we offer a range of options, including crowns, crown and bridgework, and dental implants.
Which service (or services) is most right for you?
Dr. Keuning and Dr. Riley want to help you answer that question. Call Juno Beach Restorative & Aesthetic Dentistry today to reserve an appointment. We're creating healthy, beautiful smiles for patients from Juno Beach, North Palm Beach, Palm Beach Gardens, Tequesta, and Jupiter.