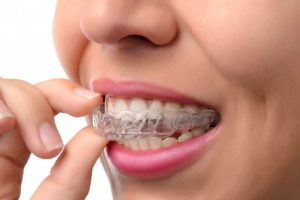 Do you notice your teeth feeling loose in the morning? Maybe you notice teeth beginning to move to other parts of the mouth. Patients who underwent orthodontic treatment as a teenager may be in for a rude awakening if they aren't caring for their investment. Teeth are always on the move, so another round of orthodontic treatment may be needed if they aren't being properly retained.
According to your dentist, you may need Invisalign in Palm Beach Gardens if the following occurs after your childhood orthodontics.
Poor Retention After Orthodontics
The number one cause of teeth shifting back to their original position is failing to wear a retainer after the braces come off. Retainers are given to patients after they've worn braces since the month or so after removal is when teeth are the most susceptible to relapse. In the first several months, dentist ask patients to wear them day and night. After enough time, patients only need to wear them at night.
However, more often than not, patients stop wearing their retainer altogether, increasing the chances of them shifting back. For this reason, adults pursue Invisalign treatment more than any other group.
Teeth Grinding
Another common reason for adult orthodontics relates to chronic teeth grinding, also known as bruxism. While bruxism is quite common, some cases force the lower jaw forward and strain the upper row of teeth. As more tension affects the upper arch, the position of teeth changes, causing them to misalign. If your dentist catches this early enough, they'll likely recommend a custom-made nightguard to prevent misalignment.
Tooth Loss
Also known as "mesial drift," existing teeth regularly move to other areas of the mouth when a patient has significant tooth loss. Teeth do this in order to compensate for the open space, which is another reason why replacing missing teeth is so crucial to your oral health.
Genetic Predispositions
Unfortunately, not all patients are created equal. Since every case is unique, one patient may experience zero misalignment as they age, while others are genetically more prone to it. For this reason, they are far more likely to need orthodontics later in life or require more commitment to wearing a retainer.
How Invisalign Can Help
While misalignment can be frustrating to deal with as an adult, orthodontic treatment doesn't have to be difficult. By wearing the customized clear aligners available through Invisalign in Palm Beach Gardens, you don't necessarily have to settle for metal braces.
Once you've had your consultation with the dentist and they've created your treatment from start to finish, you'll be given a series of aligners that are worn for 22 hours a day, only removing to brush and eat. Thanks to their transparent attributes, you can realign your teeth and achieve a healthier smile without changing your appearance.
Not sure if you need braces in Palm Beach Gardens vs. Invisalign? Schedule a consultation with your dentist to find out which is best for your case!
About the Author
Dr. Greg Riley earned his Doctor of Medicine in Dentistry degree from the Temple University School of Dentistry. He's also a member of the American Academy of Cosmetic Dentistry, which helps him stay up-to-date on the latest advancements in cosmetic dental treatments. To learn more about his practice, contact him through his website.