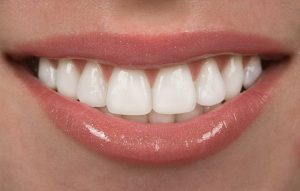 According to your cosmetic dentist in Tequesta, obtaining a straighter smile shouldn't be a difficult process. It also shouldn't affect your professional image nor force you to change your oral care habits or diet. Thanks to treatments like Invisalign, you can easily make that happen.
It doesn't matter how busy your lifestyle is, clear aligners from Invisalign make the process of getting a healthier smile easy. To learn how the process works and the benefits compared to traditional braces, keep reading.
How Invisalign Works
Invisalign in Tequesta uses custom-fitted, thermoplastic clear aligners that take the shape of your smile. Unlike traditional orthodontic hardware, clear aligners are designed to be removable, making it very easy to straighten teeth without the worry of changing your brushing or eating habits. Any time you need to brush or floss, simply pop them off your teeth and resume your normal routine. If you need to eat tough or crunchy foods like apples or steak, you won't need to worry about food particles getting stuck in your hardware.
By wearing the clear aligners for 20 to 22 hours a day for 12 to 18 months, you can fix misalignments, gaps, and poor bites. The time spent wearing clear aligners depends largely on how often you wear them, so the more committed you are, the sooner you can complete treatment.
The Benefits of Invisalign for Busy Lifestyles
It doesn't matter if you rely on your image or travel often, Invisalign makes the process easy and straightforward. Traditional braces require frequent visits for tightening and moving your teeth effectively. Since clear aligners come in a series of several pairs, you won't need to visit the dentist as often to continue treatment.
When you've worn a pair of clear aligners long enough and it's time to move on to the next pair, simply swap them out, even while you're on the go! This means less time spent in the dental chair and more time spent on doing the things you love!
If you have an event coming up where you know many pictures will be taken, you can also easily remove your clear aligners if you'd prefer to look your best. While the aligners are clear and barely noticeable, people enjoy having the option to easily remove them.
A Straighter Smile = A Healthier Smile
While many people think a straighter smile is more aesthetically pleasing, they may not realize that it can also improve your overall health. Straighter teeth are easier to clean than crooked teeth because there are fewer gaps and crevices for food and bacteria to get caught in your mouth. Easier oral care means a lower chance of gum disease, which can lead to more serious disease if left unchecked. It also means less tooth decay, which carries a lower risk of tooth loss.
Fixing misalignments doesn't have to be difficult, even if you have an active lifestyle. Schedule a consultation with your cosmetic dentist in Tequesta today to learn if Invisalign is right for you!
About the Author
Dr. Greg Riley earned his Doctor of Dental Medicine degree from the Temple University School of Dentistry. He's also a member of the American Academy of Cosmetic Dentistry and the Florida Academy of Cosmetic Dentistry. To learn more about his orthodontic treatments or practice, contact him at (561) 622-7243 or visit his website.