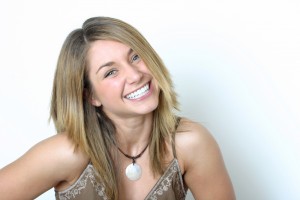 A beautiful, healthy smile is an important thing to have. It makes you feel confident, and is always so inviting to others. A smile is often the most important thing we can wear, as it has the power to transform someone's day. If your smile isn't quite as nice as you'd like it to be, we can help.
Here at Juno Beach Restorative and Aesthetic Dentistry, we're here to help you achieve a beautiful, healthy smile. We have a variety of options to help you achieve this goal.
One of the ways we can do this is through Invisalign. Are your teeth not as straight as you'd like, but you don't want the unsightly appearance of traditional braces? There's another great option: clear braces from Invisalign! The clear aligners are practically invisible, especially when compared to traditional braces. You also have the option to remove them entirely for special occasions, and no wires to irritate your mouth.
Teeth whitening is another great option to help quickly and easily improve the appearance of your smile. Whiter teeth help add confidence and attract attention! We offer take-home whitening trays so you can get whiter teeth from the convenience of your home, no additional visits required!
Interested in having a beautiful, healthy smile? Give us a call today and find out how we can help you! Dr. Duane Keuning or Dr. Greg Riley would be happy to help create a smile plan for you! We can't wait to make your smile beautiful again!
Our Juno Beach office serves patients from North Palm Beach, Palm Beach Gardens, Jupiter, Tequesta, and beyond.