Do you know how to keep up with optimal oral care? Brushing, flossing, and rinsing are effective and imperative for maintaining your oral health and hygiene, but they do not always thoroughly clean the mouth. Hard-to-reach areas can experience bacteria and plaque formations, which can lead to tartar. Seeing the dentist twice a year and receiving a professional cleaning can eliminate tartar and ensure that you do not experience potential future problems. When it comes to getting care for your mouth, teeth, and gums, setting for "decent" or "alright" is not acceptable. Juno Beach Smiles, located near Jupiter, FL, is home to the best general dentists in the area.
Get the Best Dental Care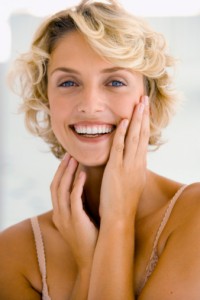 Dr. Duane Keuning and Dr. Greg Riley, a duo of incredibly talented professionals with years of experience, along with their handpicked team of amazing dental experts are passionate about providing the absolute best care possible for every patient that walks through our office doors. We want to give only the greatest care, which is why our office is equipped with the latest in dental technology and our team constantly keeps current with the newest dental trends. Our patients are our number one priority, and we will ensure that everyone walks out of our office with a bright, happy, healthy smile.
Treatments for Every Situation
When you arrive for your appointment, we will greet you with a warm, friendly smile as we take you to a comfortable examination chair. We will take X-rays and perform an oral cancer screening to start things off, then move on to a thorough cleaning of the teeth and gums. We will inspect your mouth and see if there are any potential issues. If we spot anything, we will explain the next steps in fixing the problem. We can offer the following treatments:
TMJ Therapy
Sealants
Root Canal Therapy
Mouth Guards
Periodontal (Gum) Disease Treatment
Join Our Team Today!
Whether you need a simple teeth cleaning or something more critical, like root canal therapy, Juno Beach Smiles can provide the treatment you need. Our general dentists are second-to-none, and our team is always ready to help our patients achieve the smile they deserve. Call us today and schedule your appointment. We happily serve the communities of Jupiter, FL, Juno Beach, North Palm Beach, Palm Beach Gardens, Tequesta, and beyond.