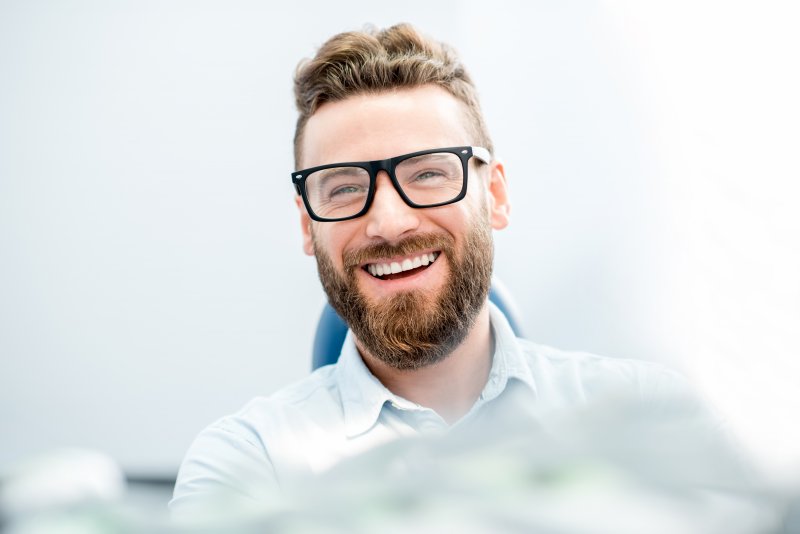 While traditional dental care has long prioritized oral health and professional cleanings, the surge in popularity of cosmetic dentistry reflects a shift in patient preferences. More and more individuals are seeking dental practices not only for a healthy mouth but also for the desire to attain bright, white teeth. What factors are driving this trend? Keep reading as we uncover the three significant reasons behind the rising demand for cosmetic dentistry.
It's Gotten Affordable & Accessible
With disposable income in the U.S. witnessing a steady increase, patients now have the financial means to invest in beautiful smiles. Moreover, cosmetic treatments have become more accessible as they are no longer limited to movie stars or the wealthy.
Nowadays, most dentists receive training in providing cosmetic procedures during dental school, expanding the availability of these services. Additionally, many dental practices offer flexible payment options, making cosmetic treatments even more attainable for a wider range of individuals.
New Technology Improved Its Results
Over the past decade or so, cosmetic dentistry has witnessed remarkable advancements in technology, resulting in a significant improvement in its quality. Notably, many procedures have become virtually pain-free, alleviating dental anxiety through innovations like painless injections and conscious sedation.
The use of computers enables the rapid generation of accurate models of patients' mouths, expediting the treatment process. In fact, some practices now offer the remarkable possibility of receiving a complete set of replacement teeth within a single day.
Perhaps most strikingly, the results achieved in cosmetic dentistry have become incredibly lifelike. Thanks to new materials and components, tooth replacements now possess a more natural appearance compared to their earlier counterparts.
More Know Attractive Smiles' Benefits
With the surge in internet usage, people are increasingly recognizing the profound impact of a captivating smile. Numerous studies highlight the correlation between attractive teeth and positive impressions, associating them with intelligence, trustworthiness, and likability. It's no wonder that the desire for a beautiful smile is on the rise.
Additionally, the influence of social media has made good teeth even more valuable. As individuals become more conscious of their appearance due to the emphasis placed on visual content, they are starting to prioritize the care and aesthetics of their smiles. In a world where perception matters, the value of a radiant smile continues to grow, compelling individuals to invest in their dental well-being.
Considering the compelling factors mentioned earlier, it's evident why cosmetic dentistry has gained significant attention. Take the initiative to embark on a journey towards brighter and more captivating pearly whites!
About the Practice
The esteemed Juno Beach Smiles team is dedicated to providing exceptional dental services. They take pride in helping patients achieve smiles that are healthy, happy, and bright. They offer a variety of exceptional treatment options, including checkups and cleanings to keep oral health issues at bay. Their skilled team excels in a comprehensive range of treatments, spanning general, restorative, and cosmetic dentistry, including orthodontic solutions. Leveraging cutting-edge dental technology, the Juno Beach Smiles ensures high-quality results. To learn more about their services or to schedule an appointment, call their office at (561) 622-7243 or visit their website.