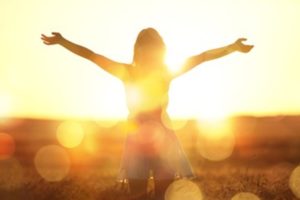 When it comes to replacing missing teeth, few options are as incredible and capable as dental implants. These awesome little implants can fully restore the look and feel of your lost pearly whites—and quite well! And if you've just received implants yourself, you're probably feeling pretty great about your new and improved smile. But you might also be wondering if there's anything you can do to ensure the lasting success of your implants. Keep reading to learn more about how vitamin D is the secret to helping your dental implants thrive, along with some tips for getting plenty of it.
How Vitamin D Benefits Your Dental Implants
Dental implants work by fusing with your jawbone through a process called osseointegration—and in order for this process to be successful, you'll want to have healthy bones, teeth, and gums. This is where vitamin D comes into play! Vitamin D is an important nutrient that helps your body in regulating phosphate and calcium levels, which in turn fosters bone and joint health. Without a sufficient amount, you could end up at risk of being calcium deficient, increasing your chances of developing serious oral health issues, such as tooth decay and gum disease. Vitamin D deficiency is also related to other health problems that can affect your overall well-being, like osteoporosis, depression, muscle atrophy, and cancer. Simply put, your oral and overall health greatly benefits from vitamin D!
Tips for Getting Plenty of Vitamin D
Fortunately, there are several ways to increase your vitamin D intake. Consider the following:
Soak up plenty of sunlight – Sunlight is arguably the best source of vitamin D; spending about 20 minutes in the sun every day will work wonders for your vitamin D levels and in turn, your oral health. Just don't forget to use sunscreen!
Eat nutrient-rich foods – There are several foods and drinks that naturally contain vitamin D: salmon, tuna, egg yolks, fortified cereals, orange juice, milk, and more.
Consider a vitamin D supplement – Your dentist or doctor can recommend over-the-counter supplements that can boost your vitamin D levels.
It's never a bad idea to load up on vitamins and minerals—and it's pretty easy to do, too! The incredible impact that vitamin D alone has on the integrity of your dental implants makes it very worth adding to your diet.
About the Practice
The team at Juno Beach Smiles is honored to serve the dental needs of patients and families in the Juno Beach, FL community under the leadership of Dr. Greg Riley and Dr. Duane Keuning. Together they combine several collective years of experience to provide an exceptional level of dental care. Their practice is proud to offer many available services including dental implants. If you have any questions about dental implants or would like to schedule a visit, feel free to contact the practice online or over the phone: (561) 622-7243.