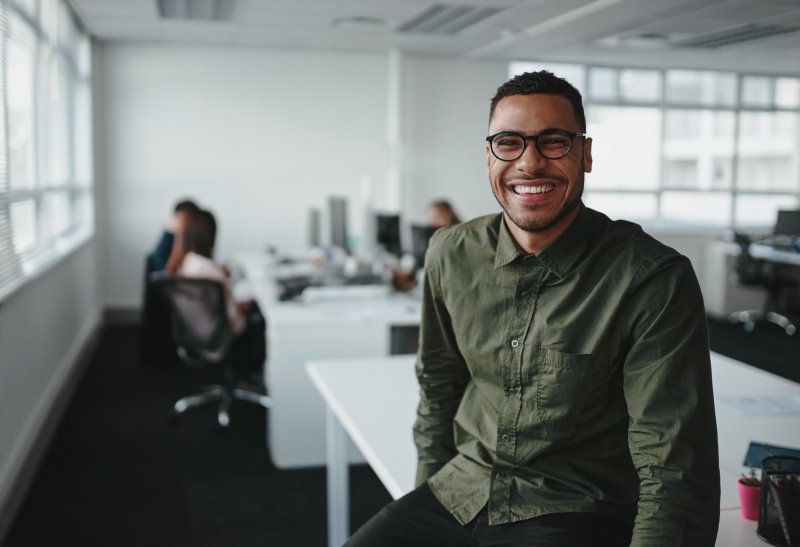 Looking for a new job? Believe it or not, cosmetic dentistry has proven to improve the chances of career success. With the right cosmetic dental treatment, you can transform your flawed teeth into a set you'll show off with confidence. A more attractive smile has proven to lead to better health and job performance. It may even be as helpful as a top-notch resume when landing the job of your dreams! That said, here are a few ways cosmetic dentistry in Juno Beach can benefit your career.
Memorable First Impressions
As much as we like to say otherwise, appearance does matter in some cases. If you're working as a marketing director, sales rep, or teacher, you want to make sure you're looking your very best at all times. Since teeth are a crucial part of your overall appearance, you'll want them to be in tip-top shape to help you make a great first impression. Having a beautiful smile and fresh breath will go a long way in making the right impression!
Increased Self-Confidence
Being confident allows you to more easily lead and influence people. That's why some employers tend to gravitate towards confident candidates. If you have a smile you're proud of, you'll never want to stop showing it off. You won't feel the need to hide your teeth when talking or giving a presentation. With cosmetic dentistry, you can get a grin that'll look great at every angle, giving you the confidence you need to shine bright!
Better Job Performance
Did you know that confidence contributes to job performance? It's an essential part of successfully navigating through work challenges. A beautiful smile will give you the confidence to address a team, tackle a new task, or solve a creative problem. Plus, if you keep your mouth nice and healthy, you'll have fewer sick days! You'll be able to spend more time in the office working towards your career goals.
More Overall Happiness
It's no secret that a beautiful, healthy smile can affect several different aspects of your life. It'll make you feel more attractive, youthful, and happy. In fact, those feelings have proven to help increase longevity and health. Since you won't have to worry about dealing with painful gums or sensitive teeth, you can expect to live a much happier life!
Enjoy a Healthier Smile
If your teeth are in good shape, you shouldn't have any problems chewing or swallowing. This is an excellent physical benefit because having those issues can negatively affect your overall health. Also, a healthier mouth means you'll be pain-free and have fresh breath! What's not to love?
As you can see, cosmetic dentistry is a great way to help you stand out from the crowd. With the help of your cosmetic dentist in Juno Beach, you can get the boost you need to land your dream job!
About the Practice
At Juno Beach Smiles, we use the latest technologies and techniques to ensure every patient receives the quality dental care they deserve. Our goal is to help you achieve and maintain a beautiful, natural, and healthy smile. If you'd like to learn more about our cosmetic dental treatments, feel free to reach out. You can schedule a consultation via our website or call (561) 622-7243.