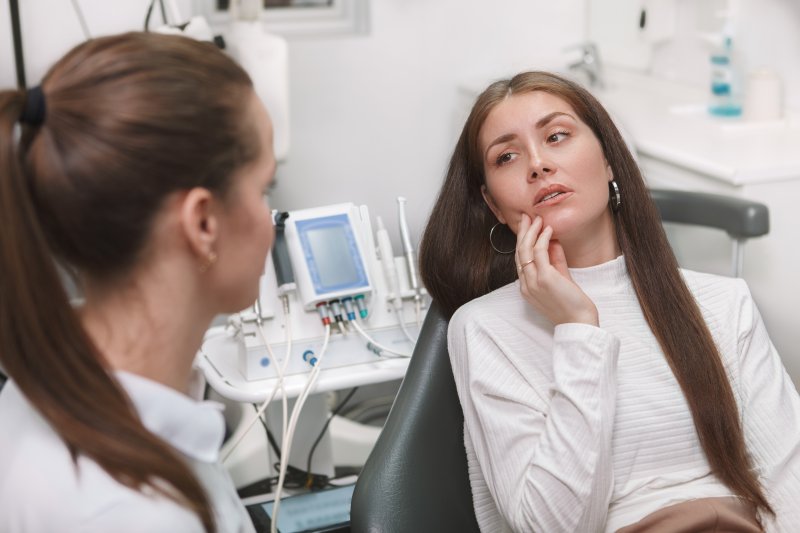 Even if you're diligent about brushing and flossing, a dental emergency in Juno Beach can occur when you least expect it to. Whether you've chipped a tooth or have untreated decay, do you know what will be done to remedy the situation? Most people don't. However, the quickest way to get your smile back to normal is by scheduling an emergency dental visit. Read on to learn what you can expect during this appointment.
Get Scheduled Right Away
Most emergency dentists have time in their schedule to see patients with dental emergencies. If you call because you're in the middle of an urgent situation, you'll likely get penciled in that same day. As a general rule of thumb, the more severe your emergency is, the sooner you'll get seen. Either way, you'll be given first-aid instructions and tips to help you manage your situation in the meantime.
Have an Emergency Exam
The best line of defense against dental emergencies is a routine checkup and cleaning with your dentist. By visiting them every six months, they can spot and treat problems before they turn into painful complications. Of course, it's important to note that routine exams are only used to assess your oral health while emergency ones are solely used to identify the cause of your problem. During that type of examination, your dentist will review your medical history and ask about medication to create an effective treatment plan. However, this step may be skipped if you're seeing your usual dentist.
Receive Dental Anesthetics or Sedation
Are you in serious pain? Do you have extreme sensitivity? For every dentist, providing prompt relief is of utmost importance. When you arrive at the office, you'll likely receive dental anesthetics to keep your mouth numb during the examination. Even if you're not in pain, you might still get some type of anesthetic or sedation to ensure you're comfortable throughout your treatment.
Explore Your Treatment Options
It's entirely possible to get pain treatment during your emergency dental visit, however, that doesn't necessarily mean that the underlying problem will be treated. To accomplish that, you may need to schedule an additional visit. In many cases, an emergency dentist will only provide you with a temporary solution to buy you more time. You'll be given the opportunity to create a plan for ongoing concerns at upcoming visits.
If you ever find yourself experiencing a dental emergency in Juno Beach, you should schedule an emergency dental visit right away. They'll relieve your discomfort and get your smile back on the right track in no time!
About the Practice
At Juno Beach Smiles, we offer comprehensive, personalized services that'll leave you smiling after every appointment. Our team uses the latest technologies, techniques, and materials to ensure you receive the high-quality care you deserve. If you need to schedule an emergency dental visit, don't hesitate to contact us. You can make an appointment via our website or call (561) 622-7243.