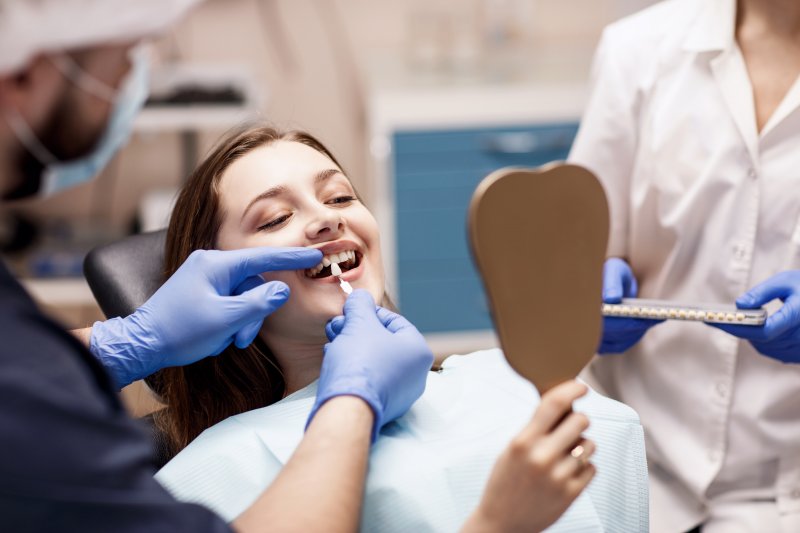 Don't like what you see every time you smile in the mirror? If so, you might be thinking about getting cosmetic dentistry in Juno Beach. Since there are various treatments and procedures to choose from, it's easier than ever before to get the look you've always wanted! However, with so many options on the market, you may be thinking – is cosmetic dentistry safe? Read on to find out!
What Is Cosmetic Dentistry?
Everything from teeth whitening to veneers falls under cosmetic dentistry. It refers to any dental treatment or procedure used to improve the appearance of the teeth and mouth. With cosmetic dentistry, you can correct several issues, such as discoloration, misalignment, and uneven shaping. Depending on the look you're trying to achieve, there are multiple cosmetic treatments to choose from.
Types of Cosmetic Services
Patients with several dental imperfections often opt for cosmetic dentistry because it's capable of aesthetically correcting all their issues at once. Here are some of the most common types of services available:
Teeth Whitening – If you simply want to improve the color of your smile, you may want to consider professional teeth whitening. It's a fast, effective, and affordable way to enhance your grin.
Dental Bonding – For patients with minor aesthetic imperfections, dental bonding is a great option to consider. The procedure is quick, comfortable, and simple! In as little as one hour, your cosmetic dentist in Juno Beach can sculpt your teeth to perfection.
Veneers – Are there several aspects of your smile that you want to address all at once? If so, veneers are an excellent choice that can correct various issues! The thin sheaths of dental-grade porcelain can visually improve the color, size, shape, and texture of your teeth.
How to Ensure a Safe Cosmetic Dentistry Experience
The first step towards a beautiful smile is a healthy smile! If you want to benefit from safe cosmetic procedures, your oral health must be in good shape. By doing so, you can lower the chances of needing future cosmetic procedures as a result of damaged or decayed teeth. Additionally, it's incredibly important that you visit a cosmetic dentist who is skilled and qualified to deliver your treatment. In most cases, you can learn about a dentist's background on their website.
Are you ready to transform your smile? Schedule a consultation with your cosmetic dentist in Juno Beach! Your dream look is only a phone call away.
About the Practice
At Juno Beach Smiles, we offer comprehensive, state-of-the-art, personalized dental services that'll leave you smiling after every appointment. Our team uses the latest technologies and techniques to ensure you receive the high-quality dental care you deserve. If you have any questions about the safety of our cosmetic services, don't hesitate to ask. You can make an appointment with our team via our website or call (561) 622-7243.