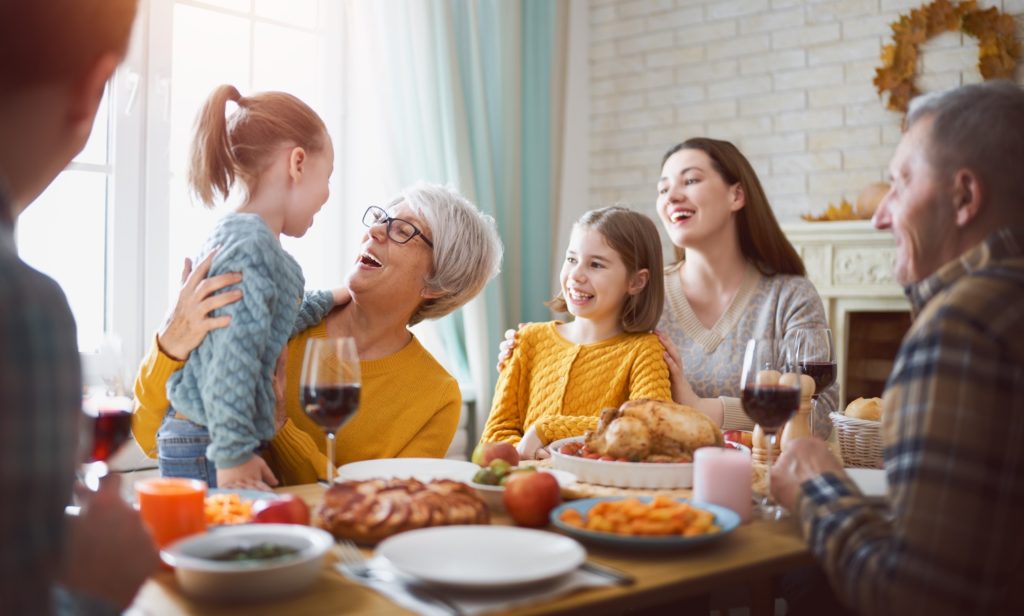 The most wonderful time of the year is here! The last few months of the year are filled with holidays centered around two beloved things: family and food. Unfortunately, patients struggling with tooth loss often don't enjoy this season to the fullest due to an incomplete smile and compromised bite. That's where dental implants come in! Keep reading to learn a few ways dental implants can improve your Thanksgiving (and your entire holiday season).
#1. Smile Confidently Once More
Whether you're planning on spending Thanksgiving with a large group of loved ones or are celebrating with a more intimate crowd, there will likely be plenty of moments you want to cherish with a picture. Luckily, dental implants are custom-made and natural-looking, ensuring you'll have a beautiful smile that allows you to confidently grin for the camera!
#2. Indulge in All of Your Favorite Holiday Foods
One of the biggest downsides of tooth loss is the dietary restrictions that follow. After all, your bite isn't what it once was! The good news is that dental implants are incredibly durable, allowing you to confidently bite into all of your favorite seasonal staples.
#3. Communicate Clearly with Loved Ones
Patients are often aware that tooth loss will take a toll on their smile and bite, but many are surprised to experience changes to their speaking patterns. Even a small gap in your smile can cause you to have a lisp or difficulty pronouncing certain words. Fortunately, dental implants can seamlessly rebuild your smile, ensuring you can communicate clearly to the ones you love most.
#4. Enjoy Easy Cleaning
Many tooth-replacement solutions require special cleaning products and techniques. Dental implants, on the other hand, can be kept in pristine condition without the hassle! All you have to do is brush for two full minutes after each meal, floss at least once a day, and rinse with mouthwash regularly – the same best practices you use to keep your natural teeth happy and healthy.
Let's face it: the holiday season just wouldn't be the same without time with family and copious amounts of food. So, if tooth loss is preventing you from enjoying either of those, it's easy to see how the most wonderful time of the year is no longer so wonderful. If this sounds all too familiar, then it's time to get in touch with your dentist to see if dental implants are right for you.
About the Practice
At Juno Beach Smiles, we are proud to help patients struggling with tooth loss get the durable, long-lasting, and lifelike tooth-replacement option they deserve. Thanks to the skill of our phenomenal team, we even provide the entire procedure in-house! Plus, we offer multiple payment options to make your treatment more affordable. So, if you're interested in getting dental implants, don't hesitate to visit our website or call 561-622-7243 to schedule an appointment.