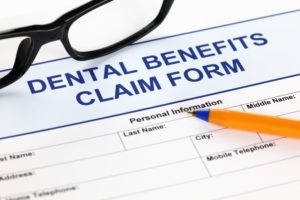 You are a savvy shopper. You know a good deal on something you need when you see one, and you are smart enough to pounce on it at just the right time, giving you optimal savings. Then, once you've purchased the item, you make sure that you use it. Otherwise what was the point of buying it in the first place? This scenario may seem ridiculous, but are you leaving money on the table when it comes to your smile? If you have dental insurance, and if you still need a routine checkup and cleaning appointment or other necessary dental work, then you should get it done as soon as possible before then end of the year. In this post, you'll learn how to take advantage of your insurance and get the most out of your coverage.
How is dental insurance different from medical insurance?
Although some preventive visits are encouraged with medical insurance, the primary focus for coverage is on the treatment of existing problems. In contrast, dental insurance predominantly covers preventive care, which includes a dental cleaning and checkup, oral cancer screening, and fluoride treatment. In fact, many dental insurance plans cover these appointment in full, meaning that you have no out-of-pocket costs whatsoever for these routine semiannual appointments.
Why are preventive services so important?
Unlike some medical issues that can eventually work themselves out without professional intervention, dental problems only get worse with time. So if you have a cavity, for example, it will just become more and more advanced the longer you wait to get treatment. That's why you should visit your dentist every six months. This appointment helps you avoid oral problems before they even have a chance to begin or at least allows you catch them early on, when it is easier and cheaper to fix.
Does dental insurance carry over to the new year?
With the new calendar year, your benefits reset, giving you two checkup and cleaning appointments. Unfortunately, unused dental insurance benefits do not carry over into the following year. If you do not take advantage of your benefits, you lose them. You've already paid your monthly premiums, and you might as well get your money's worth by visiting the dentist on a regular basis.
How do I use my dental insurance benefits?
The good news is that maximizing your dental insurance benefits entails simply visiting your dentist for a checkup and cleaning. This small step ensures that your smile stays healthy for the long term, allowing you to save significant money now and in the future.
Just as you wouldn't want to spend money on a product and then never use it, you don't want to pay for dental insurance and then not use it to your greatest advantage. Don't waste your benefits through these simple appointments. By keeping up with your routine visits, you'll be more likely to ward off serious oral problems and retain a confident, healthy smile for many years to come.
About the Practice
Juno Beach Smiles has been serving families in the area for many years. With 20 years of experience, Dr. Greg Riley takes over 200 hours of continuing education courses to keep his skills sharp and updated with the most innovative technology and techniques. Dr. Duane Keuning trains with prestigious organizations like the Dawson Institute, Spear Institute, and Rosenthal Institute, so you can be sure that you're getting the highest quality of care. To schedule an appointment at Juno Beach Smiles, you can call (561) 622-7243 or click here.