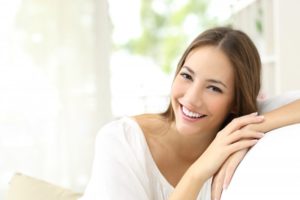 If you're a Palm Beach Gardens resident, you've probably been to or at least seen the PGA National Resort and Spa. This 5 golf course, 339 hotel room resort is one of the hottest spots for the community to hang out, and it just got a new General Manager: Jeff Mayers. He is so happy to be in the Palm Beach Gardens community and he's excited to join an area that is thriving. Read on to learn more about Jeff, the PGA National Resort, and the benefits of having resources like a dentist near Palm Beach Gardens at the ready!
PGA National Getting a Facelift
Along with a brand-new GM, the PGA National Resort itself is getting a facelift! Rooms are being refreshed, the spa is being upgraded, and best of all, improved golf courses and hole positions. If you've attended the resort but haven't been recently, it may be time for a trip! From drinks and relaxation to playing on a professional golf course, the PGA National Resort offers exactly what the residents of Palm Beach Gardens have been looking for.
Why Mayers is Glad to Be in Palm Beach Gardens
Besides his awesome new job, Mayers cites the Palm Beach Gardens community as one of the reasons he made a move to his new position. The people provide an awesome culture, and he even said that the quality of life is amazing.
One of these reasons may be due to having an expert dentist near Palm Beach Gardens who is ready to help. From checkups and cleanings to an immediate dental emergency, it helps to have an experienced dental staff on hand. Many people who frequent the resort are older in age, which makes dental problems more common. Thankfully, an expert dentist nearby can treat dental problems and eliminate issues for more fun in the sun.
Benefits of Having a Dentist Nearby
If you're looking for a dentist in Palm Beach Springs, you'll want to find one that offers all of the services you need. Do you have dentures? Maybe you need teeth replaced? Your dentist near Palm Beach Springs has you covered. With amazing options like dental implants and custom-made dental bridges, you can be smiling confidently while making a birdie at the PGA National Resort.
Jeff Mayers can't wait to see you at the resort, on the course, and even at the dentist's office. Check back here for more updates on the thriving Palm Beach Gardens community.
About the Practice
At Juno Beach Smiles, Dr. Greg Riley and Dr. Duane Keuning are committed to making your dental experiences exceptional. That's why they offer a variety of services in a comfortable and convenient location—near the PGA National Resort. For any questions, they can be contacted through their website or by phone at (561) 622-7243.