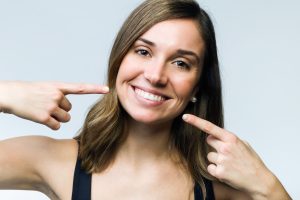 When you're thinking about making a change, the first step can be the hardest. But if the change you want is a smile makeover, the first step is easier than you think! At Juno Beach Smiles, we have technology that makes your cosmetic consultation incredibly easy and convenient: Smile Virtual Consult. With this service, you can get recommendations from a cosmetic dentist in Juno Beach that are tailored just for your needs – whenever and wherever it's best for you. You can even see what your teeth will look like before committing to anything. Want to learn more? Keep reading below!
Get a Free Smile Virtual Consult In 3 Easy Steps
At Juno Beach Smiles, we're always looking for ways to make your dental care even better. Fortunately, the dental field is constantly developing new technology to help us do that, and Smile Virtual Consult is a great example. This service is completely free, takes just a few minutes, and can be done in 3 steps:
Upload a picture of your smile
Tell us what you'd like your new smile to look like
Receive your personalized consultation video from us
After receiving the picture of your smile and putting together our recommendations, we'll include a digitally edited image in your video to show you how your results would look. Regardless of what type of procedure you're interested in, you won't have to wonder how it will turn out.
What Cosmetic Services Do We Offer?
After receiving your consultation video from us, you can schedule a visit or call us with any questions you have. We're happy to discuss all of your options and the pros and cons of each. We want to make sure you get the beautiful smile you've always wanted by understanding your needs from the very beginning.
Here are just some of the services we offer as part of your smile makeover in Juno Beach:
Porcelain veneers
Cosmetic bonding
Metal-free fillings
Gum recontouring (for uneven or "gummy smiles")
ClearCorrect clear braces
Botox
Juvederm dermal filler
Invisalign clear braces
Multiple types of professional whitening
In many cases, more than one procedure can be used to provide the best results. For example, you may want a whitening treatment, followed by repairing chips on your front teeth, and finish by correcting gaps or crowding with clear braces.
If you're interested in a consultation, don't hesitate to contact us. We would love to show you what a smile makeover can do for you!
About Juno Beach Smiles
At Juno Beach Smiles, our general and cosmetic dentists, Dr. Greg Riley and Dr. Duane Keuning, have decades of experience helping people feel great about their smile. And now, they're thrilled to make the consultation process easier than ever with Smile Virtual Consult. If you're interested in finding out how a smile makeover in Juno Beach could benefit you, they can be reached via their website.