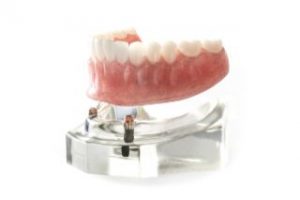 At one time, losing your teeth meant you had to resign yourself to a lifetime of wearing full or partial dentures. Thankfully, those days are long gone! People have more options than ever for replacing missing teeth, including dental implants in Juno Beach. This option is incredibly popular for one simple reason: Implants look, feel, and function more like natural teeth than anything else. But one common question people have is, "Am I a good candidate?" Keep reading to find out which factors a dentist will look at to determine if implants are right for you and what you can expect from a consultation!
What Makes a Good Candidate For Implants?
One big advantage of dental implants is that they can be customized for a variety of situations. Whether you're missing one, several, or all of your teeth, there's a solution that can work for you.
But, even though implants work for many people, they aren't always the best solution for everyone. The only way to know for sure is to schedule a consultation with an implant dentist in Juno Beach.
Here are some of the factors they'll be evaluating.
Jaws – When your teeth are taken out, the jawbone that once surrounded them begins to slowly disappear. If you've been missing teeth for a long time, you may not have enough bone mass in your jaw to support an implant. However, remember that, even if you don't have enough healthy bone, a dentist has several ways to potentially correct the problem and will discuss these options during your consultation.
General health – Your medical history and general health can affect your ability to heal after an implant procedure. Some conditions such as hemophilia, uncontrolled diabetes, or severe immune problems can lower your chances of success.
Gum Health – Implants can't get cavities like natural teeth can, but they still need healthy gum tissue to support them. If you have gum disease, your dentist will recommend professional treatment before moving forward with implants. You'll also need to have reasonably good oral hygiene habits to maintain your gum health.
Tobacco use – It's a good idea to quit smoking before getting implants because it lowers the success rate from about 98% (in non-smokers) to around 85%.
Again, even if some of these factors aren't in your favor, that doesn't automatically mean that implants won't work for you. Each situation is different, which is why a consultation is so important.
What Does a Consultation Involve?
A consultation will start with a review of your medical and dental history and a discussion of your goals. Then a dentist will examine your teeth and gums and take a set of images to see how much bone mass you have.
Since there's usually more than one option for treatment, you'll be given the pros and cons of each treatment plan and will be able to ask any questions about the procedure, cost, and what you can expect.
Regardless of your situation, rest assured that there's a great solution for restoring your smile!
About the Author
Dr. Duane Keuning is a general and implant dentist with nearly 20 years of experience. In that time, he's restored the smiles of countless patients after tooth loss and always works closely with each patient so he can recommend the best treatment for their needs. If you're interested in dental implants in Juno Beach and want to know more, he can be reached via his website.