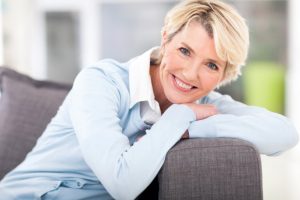 If you're missing any teeth, you're not alone. Did you know that around 120 million Americans are missing at least one tooth? This not only hurts you aesthetically, but it can also be bad for your oral health. There are a handful of replacement solutions, but dental implants have proven to be the longest-lasting and most natural looking. Patients wait to get dental implants for reasons like time or money, but it's actually better for your health and your pocketbook to get them sooner than later. Read on to learn why you shouldn't wait to receive dental implants in Juno Beach.
Your Oral Health
When you lose teeth, it makes it harder to clean your remaining teeth, but there's also something more serious that happens. Tooth loss leads to loss of bone, specifically the jawbone. Your jaw needs stimulation that it receives through your tooth's roots. When you lose teeth, it gets less of the stimulation it needs, so it starts to shrink and deteriorate.
Dental implants are the only replacement solution that stimulates and preserves the jaw bone. Because they are titanium posts that get placed in your jaw to act as natural tooth roots, they provide your bone with enough stimulation to keep it healthy. The longer you wait to get dental implants, the more your jawbone will shrink.
Temporary Replacements
With proper care, dental implants can last a lifetime. Other replacement solutions are only temporary. For example, dentures have to be replaced every 5 to 8 years. These not only feel unnatural, but they don't look as natural as dental implants. Crowns and bridges (other restorations) don't stimulate your jawbone like dental implants, and they don't mimic the way your natural teeth emerge from your gums.
Hidden Costs
Because other missing tooth solutions need replacement, the cost can add up. Although dental implants cost a little more than other replacements, they are well-worth the investment for a long-lasting new smile. Also, if you have dentures, you have to routinely purchase denture cleaners and adhesives to take care of your prosthesis.
Pain and Discomfort
Because dental implants become integrated into your jawbone, you'll forget they're even there. Other replacements like dentures can cause you pain and discomfort because they rest on top of your gums. They rarely fit perfectly, and they can slip and slide when talking or eating. Dental implants allow you to talk, check, and laugh with the confidence of knowing that your teeth aren't going anywhere.
Does it sound like dental implants are right for you? There's no need to wait! Contact your implant dentist in Juno Beach to get started on a beautifully complete set of pearly whites.
About the Practice
Dr. Greg Riley and Dr. Duane Keuning are a team of dentists who love caring for their patients. They take pride in offering expertly placed dental implants to boost their patients' confidence by completing their smiles. They currently practice at Juno Beach Smiles, and they can be contacted through their website or by phone at (561) 622-7243 for any questions.