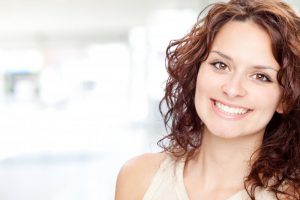 You're tired of feeling like you have to conceal your teeth when you laugh or smile for photos. Furthermore, you desire to have more confidence, but how should you go about achieving this goal? Your cosmetic dentist says an easy way to have the smile you've always dreamed of is to have porcelain veneers in Palm Beach Gardens placed. As you read on, you'll learn how the process works, the importance of your veneers being customized and information on whitening.
Porcelain Veneers Explained
Made from high-grade ceramics, porcelain veneers improve the look of the teeth in the smile zone. The thin shells are placed directly over your existing digits and can mask misalignments, gaps, crowding, crookedness and stains.
The process starts with a visit to your cosmetic dentist, where the current condition of your smile will be assessed, and a shade guide will be used to determine which type of veneer best matches the shade of your teeth.
How the Process Works
Every step of the porcelain veneer process is customized to fit your specific smile needs and desires. This is important for delivering the quality needed to produce a natural-looking final result.
Here are the steps of the procedure:
Preparation – The first step is for your cosmetic dentist to remove a small amount of enamel so your veneers will fit properly.
Bite Impressions – Next, bite impressions are taken and sent to a trusted lab so that a custom set of veneers can be created.
Temporary Veneers – While waiting on your permanent veneers to be made, you'll be fitted with a set of temporary shells to protect your teeth.
Final Placement – After your permanent veneers are created, you will head back to your cosmetic dentist to have them placed, and you'll leave the office looking and feeling like a new person!
After your smile is remade, the next step is to focus on maintaining the new image.
Maintaining Your New Smile
When it comes to maintaining your porcelain veneers, it's important to brush and floss your teeth at least two times a day. This will prevent the growth of harmful plaque and bacteria that can compromise your oral health and the look of your smile. You should also monitor the types of foods and drinks you consume because highly pigmented items will stain your other teeth (veneers are highly resistant to staining).
Keep in mind, though, that if you want to whiten your teeth, it needs to be done before having porcelain veneers placed. Attempting to do so after your veneers are affixed will diminish the look of them, but by following these guidelines, you be able to enjoy a successful process and maintain your results.
This is the Next Step
Now that you're more informed about how the porcelain veneers process works, the next step is to reach out to your cosmetic dentist in Palm Beach Gardens to schedule a consultation. With the expert care you'll receive, you'll soon have your smile and confidence restored!
About the Author
Dr. Greg Riley earned his dental degree from the Temple University School of Dentistry, and throughout his career, he's stayed abreast of the latest advancements in dentistry. Additionally, Dr. Riley takes over 200 hours of continuing education each year, which allows him to provide comprehensive care that includes cosmetic dental procedures. Dr. Riley remakes smiles with porcelain veneers at Juno Beach Smiles, and he can be reached for more information through his website.