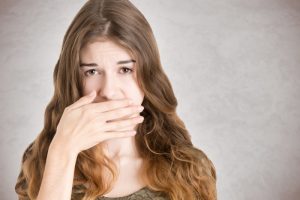 If you've lost teeth due to an advanced form of gum disease, just know that you are not alone. Gum disease is one of the most common diseases in the United States, especially in adults older than 65 years of age. About 47 percent of Americans have some form of periodontitis. For adults older than 65, prevalence rates increase to 70 percent.
According to your dentist, it's important to mention that dental implants in Jupiter can replace teeth lost due to gum disease. He also wants to acknowledge the additional health effects gum disease can cause.
Why Dental Implants are the Best Tooth Replacement Option
When you lose teeth, you aren't just losing the visible crown that makes up your smile and lets you chew and tear foods. You're also losing the root that sits inside your gums. This root is responsible for many functions, including stimulating your existing bone and allowing blood flow to your gums and cheeks. Without the root, your jaw bone can start to shrink, and your face will begin to change shape, making you look older than you may actually be.
Dental implants in Jupiter are meant to act as prosthetic roots, allowing bone stimulation and blood flow to continue. Unlike dental bridges or dentures, implants carry an additional functionality and versatility. Just because you had gum disease previously doesn't mean you can't receive dental implants now. Think of it as another incentive to improve your gum health in general.
How Gum Disease Ties to Hypertension
Did you know that having gum disease increases your chances of having a heart attack by 25 percent? Studies have shown that gum disease may be an indicator of high blood pressure or hypertension. It can also increase your chances of developing it because of the inflammation gum disease causes.
Your implant dentist in Jupiter isn't mentioning this to make you feel bad about having gum disease, but to give you additional incentive to make your gums healthy again. Not only can you be eligible for dental implants and get your smile replaced, but also reduce your risk of more serious disease later.
How Regular Dental Visits Protect You
It's these reasons why regular dental visits can make an impact on your eligibility for dental implants as well as your overall health. Researchers conclude that brushing/flossing regularly and avoiding tobacco products can prevent gum disease and hypertension. If you visit your dentist every six months, which is typically more often than visits to your general practitioner, you'll stand a better chance against both.
In fact, you may have noticed that your dentist now checks your blood pressure before performing your routine cleaning. This is mainly to ensure you're able to receive specific medications during your visit, but it's also to check if you have signs of hypertension. Your dentist can also tell by examining your gums.
With help from your dentist, you can make your gums healthy again and be eligible for dental implants in Jupiter. Schedule an appointment with your dentist to make sure you're on the right track!
About the Author
Dr. Greg Riley earned his Doctor of Dental Medicine degree from the Temple University School of Dentistry. He devotes over 200 hours of continuing education annually to stay updated on the many advancements in dentistry and oral health. To learn more about his practice, contact him at (561) 622-7243 or visit his website.