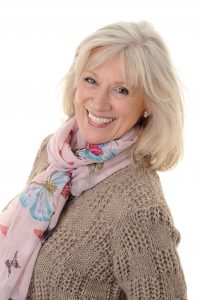 Are you tired of cringing every time you smile at yourself in the mirror? Missing teeth are embarrassing! You might duck away when your friends take their cameras out, or maybe you don't greet new people with all the enthusiasm they deserve because you're self-conscious about the way your mouth looks. Fortunately, you aren't doomed to deal with missing teeth forever. Dental implants in Tequesta can restore your smile and offer a host of other outstanding benefits.
Beautiful and Natural-Looking
Dental implants imitate natural teeth in many ways, including the way they look. Your dentist will insert a titanium post into your jaw, which will act as your new tooth's root. The crown that gets attached to the implant will be the same color as the teeth around it, and because porcelain reflects light in a manner similar to that of natural chompers, no one will be able to tell that the tooth isn't real.
Sturdy — And With Staying Power
You might shy away from getting dentures because you've heard horror stories about all the things that can go wrong with them. They may slip out while you're enjoying a meal, or they could move around while you're talking.
With dental implants, you won't have to worry about the embarrassment of ill-fitting dentures. They will stay in their place through almost anything you could throw at them. You'll be able to dig into a juicy steak, chomp on a crunchy apple, and chat to heart's content — and your implants won't budge.
Great for Your Bones
The Tequesta dental implants procedure requires that your dentist inserts the little posts into your jawbone. Your body will bond with the implants in a process known as osseointegration. Not only does this give your new teeth a sturdy base, but it also preserves your bone; missing tooth roots are notorious for contributing to loss of bone height and bone density in the jaw.
Let's not forget the added bonus that comes with saving your jawbone — your face won't change shape. That award-winning jaw of yours will stay just as gorgeous as ever.
Simple to Care For
You'll have to be diligent about keeping your implants — and your entire mouth — clean in order to prevent infection. However, good oral hygiene doesn't consume a ton of time. As long as you brush, floss, and rinse according to your dentist's instructions, every dental implant in Tequesta is likely to stay in awesome shape.
Dental implants are fantastic! If you would like to learn more, feel free to chat with your dentist about this tooth restoration method. They'll determine if you are a good candidate for the procedure. You might have a brand-new smile waiting in your near future.
About Juno Beach Smiles
Drs. Greg Riley and Duane Keuning are your dental care professionals in the Tequesta area. They have the equipment and knowledge to take you through the dental implant process from beginning to end. If you have questions about how to reclaim your smile, please contact us at 561-622-7243.