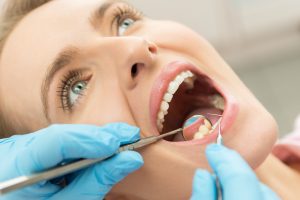 You love living in Florida – the sunny days, warm weather, and ocean views always make you smile – and when you do, you think about how you can take care of your teeth to keep them as radiant as possible. Since tooth decay is one of the most common problems that can negatively affect your grin, use these top 5 tips from your dentist near Jupiter to make the most of your pearly whites. The team at Juno Beach Smiles shares these easy suggestions on preventing tooth decay in this post.
#1 – Brush Your Teeth
Taking care of your teeth at home is crucial to maintaining a beautiful, healthy smile and this starts with the fundamental element of brushing your teeth. Remember the American Dental Association's tagline: 2×2 to brush your teeth gently twice a day for two minutes using a fluoride toothpaste. Need to brush up on your technique? Watch this helpful video to ensure you're doing this correctly.
#2 – Floss
Since brushing only cleans a little over half of the surfaces of your teeth, flossing is vital to preventing tooth decay. Be sure to floss at least once a day (although twice daily is better), and try a satin-style dental tape if this aspect of your oral hygiene routine is uncomfortable. And, check out this flossing tutorial to make sure your technique is up-to-par.
#3 – See Your Jupiter Dentist Regularly
Although taking excellent care of your teeth at home is important, there is no substitute for professional dental exams and cleanings every six months. Dr. Greg Riley and Dr. Duane Keuning can give you the deep clean you need to keep your teeth free of decay and also help diagnose 120 medical conditions with a quick, pleasant visit twice a year.
#4 – Eat Right To Prevent Decay
Since your teeth come in direct contact with foods, and they also receive their nourishment from what you eat, be sure to protect them inside and out by enjoying a well-balanced diet. Avoid sugar in foods and beverages and eliminate fruit juices and sodas that bathe your teeth in sugar with each sip. Instead, stick to water as your beverage of choice, and load up on leafy greens and dairy products that are packed with calcium. Say cheese – since this savory treat is especially great in protecting against cavities.
#5 – Eliminate Snacking
How you eat is as important as what you eat, so limit the amount of snacking you do. This will allow your saliva to remineralize your teeth and protect them against cavities and decay, and also put an end to the constant "acid attacks" that happen for about 30 minutes each time after you eat.
Now that you know the top 5 ways to prevent tooth decay, schedule your appointment with Juno Beach Smiles today!