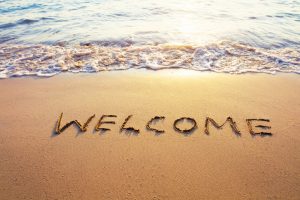 Hello from everyone at Juno Beach Smiles! We're proud to say that we're now ready to accept new patients from Jupiter! We're just a short 12 minute drive straight down Hwy 1, and we know we can make it worth it for you. How can we do that? Today, we're going to tell you how one short trip will bring you to the most comprehensive and high-quality care offered by any dentist near Jupiter.

What You Can Expect From Juno Beach Smiles
When you walk into our office, we want you to be confident. Confident that we'll be able to give you exactly what your smile needs, and confident that you'll be treated with care and respect as soon as you walk in the door. We pride ourselves on being able to offer a wide-variety of services that can suit people of all ages and situations. Here is just a sample of everything we can provide for you:
Check-ups and Cleanings
Restorative Dentistry: Have a broken, damaged, or missing tooth that needs to be restored? Whether it is one tooth or an entire arch, we can take care of it.
Cosmetic Dentistry: Want to feel great every time you look in the mirror? A quick and easy treatment can help your smile look better than it ever has before.
Sedation Dentistry: Are you nervous about going to the dentist? We completely understand, and our variety of sedation techniques can help make your next dental visit the easiest, most painless experience you've ever had.
Emergency Dentistry: We're the ones to call if you severely injure your teeth. We can relieve your pain and get you the right treatment faster than any emergency room.
Dental Implants: We can perform the entire dental implant procedure in our office unlike many other practices, which makes filling in the gaps in your smile easier than ever.
Periodontal Therapy: Your gums are just as important as your teeth when it comes to your oral health, and we have methods to help you both prevent and treat the threat of gum disease.
TMJ Therapy­: This deals with chronic jaw pain, and rather than seeing a specialist, we can provide you the appropriate treatment right here.
Sleep Apnea Therapy: Sleep is an essential part of your mental and physical health, and if someone in your family snores or suffers from sleep apnea, we know how to help them rest peacefully.
What This Means For You
Being able to get this breadth of services in one place has a benefit that probably jumps out at you: you save time. You don't have to bounce between different dental offices trying to get all of the treatments and services that you need, saving you countless hours in the car. Plus, since you are getting everything taken care of by the same doctor and team, you know that you'll be able to rely on the quality of your care. No matter who you bring to our office, no one will understand their situation as well as we do. This not only ensures that you get the best care possible, but also helps build a trust with your doctor that will make getting dental care much easier in the future.
Want To Know More?
By having all of these services available in one place, we help make your busy life just a little bit simpler. We work hard every day to make getting dental care for you and your family easy. Juno Beach Smiles is proud to be the one-stop dental practice for Jupiter residents, and help you have peace of mind when it comes to you and your family's teeth.
If you'd like to know more about all of the services we offer, where to find us, or want to schedule an appointment, please give us a call today.