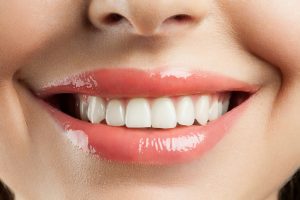 Your teeth are white, straight, and don't have any gaps, so why are you unhappy with your smile? Is it because it looks out of balance? Does too much gum tissue show when you smile, or do your teeth look short and stubby? A gummy smile can really throw off how a person looks, and cause them to be self-conscious just like if they have broken or missing teeth. Previously, the only way to address this problem would be painful, invasive procedures to remove the excess tissue, and this wasn't worth the hassle for most people. However, Juno Beach Smiles now has a quick and painless way to eliminate that extra tissue and help your smile shine brightly each time you show it off.
How We Can Fix Your Smile
We have helped hundreds of patients with your exact same problem, and have done it in as little as one or two visits. How do we do this?
We use a method called laser gum contouring. Utilizing a highly-advanced soft-tissue laser, we can eliminate your excess gum tissue and sculpt your smile until it is perfectly balanced. This laser allows us to work with extreme precision, which not only guarantees the type of results you want, but also reduces the time of both the procedure and your recovery. All in all, you spend less time at the office and more time going on with your life with a renewed sense of confidence.
How Does It Work?
At this point, many patients are ready to sign up for laser gum removal, but some remain skeptical. "How does it actually work?"
The advantage of laser gum removal is that there is no actual cutting of the gum tissue. This means there is less damage to it, which is why you will feel less pain and heal faster. The laser actually heats up your excess gum tissue and causes it to contract. This contraction leads to more of your tooth's crowns being exposed, making them appear longer. In some cases, after the gum tissue has been modified, dental crowns or porcelain veneers can be applied to make the teeth look even better. The take-away is that this approach not only gives you better results than traditional methods, but is also a much easier experience while you're sitting in the dentist's chair.
How Can I Get It?
If you're interested in getting laser gum removal, all you need to do is make an appointment with Juno Beach Smiles. This will give Dr. Riley or Dr. Keuning the chance to examine your smile and make sure laser gum removal is the best approach for you. If it is, they will walk you through the entire process so that when you come back to the office, you'll know exactly what to expect.
Want To Know More?
Listen, no amount of brushing at home is going to fix your gummy smile, and you can't buy a solution at the store. The best way to take care of it is with laser gum removal. It's quick, it's easy, and it's painless. It's the fastest way to get the smile you want so you can start enjoying it today.
If you have any questions about how laser gum contouring works, or want to schedule an appointment, please give us a call today.