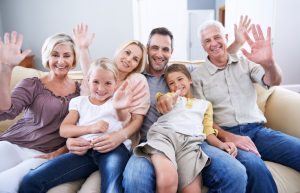 Are you tired of going to multiple dental practices to take care of your family's smiles? One practice is best for your kids, your parents like another, and you prefer to go to yours. This can make dental care impractical, which makes it easy to forget. It'd be so much simpler to just take everyone to one practice, but there isn't one near you that would work, right? Fortunately, you can now get you and your family the comprehensive care that they need all at Juno Beach Smiles, your dentist near North Palm Beach. A short drive is all you need to take care of each member of your family.
Why It's Worth the Drive
Think about everything you need to take into consideration when picking a dental practice. They can be simple things, like is the staff friendly, or is the office a welcoming environment? What type of services do they offer? Will they take my insurance? These are all essential questions, and they can make finding the perfect practice difficult, especially when you're thinking about your whole family.
Juno Beach Smiles is happy to answer all of these questions, and we know they'll be the ones you're looking for.
Our staff is composed of highly-qualified and experienced professionals who have been working in the dental field for decades. Their main focus is to make you and your family feel relaxed and welcome as soon as you walk in the door. You will be greeted by a friendly face every time, and the office will always be clean and tidy, making your short wait times as comfortable as possible.
Dr. Greg Riley and Dr. Duane Keuning offer a wide variety of services that can suit any person's dental needs. We can help keep your child's smile bright with simple, routine check-ups and cleanings. Are they nervous about going to the dentist? No worry, because we also offer a variety of sedation techniques to help ease their anxiety. Do you need to get one of your teeth repaired? You can get a variety of restorations to give your smile exactly what it needs.
How about your teenager, do they want to spruce up their smile so they can look their best at school? Our cosmetic services can give anyone that extra boost to help their confidence soar. Perhaps your parents have missing teeth they need replaced? We can offer them dental implants, the most reliable and longest-lasting solution available, and we're one of the few dental practices in the area that can perform the entire procedure in-house.
We can even offer specialty services like periodontal therapy, TMJ therapy, and sleep apnea therapy. No matter what you or your family needs now, or in the future, we know we can take care of it for you.
…oh, and yes, we will always take your insurance.
Where To Find Us
The drive couldn't be simpler. Less than 10 minutes on North Hwy 1 is all it takes to get the top-notch dental care that you need. We're just past Bridge Financial.
We're ready for you! We know whatever your smile needs, we can help. If you have any questions about what else we can offer, or want to schedule an appointment, just give us a call today.