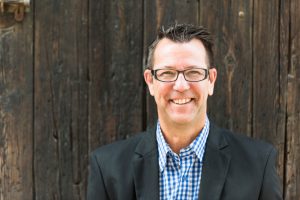 The store is full of people who look like they are aimlessly wandering around, but they are actually trying on shoes. You are one of them, and like the rest, you have quite a few choices. Should they have a high arch or not? Maybe you could find something without laces? Would these be appropriate for the office? You want to make the right decision so you can get the best result, and it's the same when it comes to your missing teeth. They have been a burden on your confidence for a long time, and you finally want to get them fixed. Dr. Keuning and Dr. Riley have a few ways they can replace your missing teeth, but the question is, which one is right for you? Today they'll give you the facts about crowns, bridges, and dental implants in Juno Beach.
Crowns and Bridgework
Whenever a tooth has become damaged due to decay, injury, or has gone missing, it needs to be restored and replaced so you can functionally normally. Crowns and bridges in Juno Beach have been used to successfully do this for years. An easy way to think about it is that crowns fix a single tooth, while bridges can fix multiple teeth, as well as replace those that are missing.
Crowns are a type of restoration that fits on top of your natural tooth to restore its appearance and strength. They can be made of metal, porcelain, or a combination of both. When you come in to get a crown, the remaining structure of your tooth will be shaped in order to fit it. An impression will be sent to a local dental lab to make your dental crown, which will then be placed on top of your tooth. Modern crowns look just like normal teeth and are just as durable. This is why they have been used for years to repair teeth.
Bridges are one of the quickest and easiest ways to replace a missing tooth. It works by having two surrounding teeth, called, abutments, attach to a fake (or pontic) tooth that sits in the space created by the missing tooth. The surrounding teeth will need to be shaped just like they are with crowns in order to accommodate the pontic tooth. Bridges can either be fixed or removable depending on your particular needs. They have shown to be an effective way to restore your teeth both aesthetically and practically.
Dental Implants
Dental implants are one of the most reliable ways to restore your missing teeth. This is because it is the only procedure that can restore the entire structure of your tooth: the root and the crown. The new root is made from a titanium post that is placed into your jaw. Not only does it serve as the base of a new tooth, but it also helps stimulate blood flow to the area, ensuring your long term health. This is because titanium is bio-compatible, meaning that the organic structures in your body attach to it very easily. Dental implants are usually topped with a porcelain crown that restores the tooth above the gum line. These two elements are then held together using a metal connector called an abutment. Dental implants have a 98% success rate and can be used to replace a single tooth, support a bridge, or anchor a set of dentures. The team at Juno Beach Smiles is proud to be able to complete the entire implant procedure in-office, unlike many other dental practices that would need to send you to an outside oral surgeon.
Which One Should I Choose?
The only way to replace your missing teeth is to come see us at Juno Beach Smiles. That way we can take a look at your teeth and figure out the best solution for you. At this point, you probably have a lot of questions about which method you should choose. Make an appointment with us today so we can help you figure it out. We know we can help give you your smile back, so don't wait to come see us.