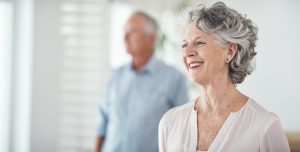 The turtles always look so relaxed. You've visited the Loggerhead Marinelife Center multiples times and it always helps your mind stand still. The experience of watching the turtles lazily roll around their tanks helps your troubles wash away. Today is special because you get there just in time for a feeding. A turtle eagerly opens its mouth and you can almost notice a toothless smile. You sigh because you actually have some teeth missing as well. They really make you hesitant to talk to new people. However, you can get your teeth fully restored today by getting dental implants in Juno Beach
What Are Dental Implants?
After a tooth has gone missing or is extremely damaged, it needs to be replaced. There are multiple procedures that can restore part of a tooth, but only dental implants can bring back an entire one. It is made up of 3 parts:
A titanium root
A metal support called an abutment
A porcelain crown
The new root is made of highly durable and bio-compatible titanium. This root will be used to support the new porcelain crown which is seen above the gum line. These two components are connected by an abutment, which also serves to further support the crown. The crown is made of a high-quality ceramic material that will restore all of the natural qualities of a tooth, such as color, shape, and strength. A dental implant can be used to replace one tooth, or multiple. Dental implants can be utilized to support bridges or a full set of dentures.
What Is The Dental Implant Procedure Like?
Once you and Drs. Keuning and Riley have decided that dental implants are the right solution for you, they will begin the 3 step process:
First, any remainder of the natural tooth will be removed, and then a new titanium root will be implanted into your gum line.
You will be given 3-6 months to heal and allow the roots to meld to your natural jawbone
A new crown will be placed on top of the root.
We are one of the few dental offices that can do the entire implant procedure in-office. Many others would need to refer you to an outside oral surgeon, but we expedite this process. You will be put under general anesthesia for the first part of the implanting procedure. The healing time is when your body will begin to send fresh blood to the new roots in order to help the development of local soft tissue. Only after enough has developed will the new crown be put on. Dental crowns can be maintained for many years through routine brushing and flossing, just like regular teeth. They have a 95% success rate if properly cared for.
How Can I Get Dental Implants?
A thorough examination is the first step in acquiring dental implants. Dr. Keunig or Riley will look at the current state of your mouth and gums to determine whether dental implants are appropriate. You don't have to live with missing or broken teeth if you do not want to. Give the doctors a call today and see if dental implants can help.