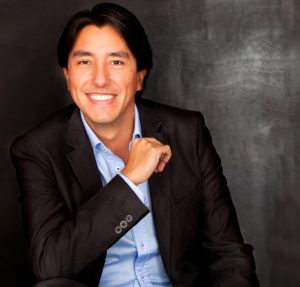 Today, as we celebrate one often overlooked but still super important holiday, we look ahead to the fast-approaching holiday season. It may seem early, but there's never been a better time to make sure your teeth look fabulous for every photo opportunity and big reunion that comes your way during November and December. At Juno Beach Smiles, Drs. Riley and Keuning are happy to provide our patients with superior cosmetic dentistry in Palm Beach Gardens.
Cosmetic Services You Can Count On
There is nothing more powerful than a beautiful, confident smile. And you can enjoy teeth that look as healthy as they feel with services from your cosmetic dentist in Palm Beach Gardens. We offer a variety of esthetic treatments, from minor smile improvements to dramatic dental overhauls. Find a bit more on each of the services we offer below — then contact our office to learn more about our special offers, like $1,000 off a smile makeover or porcelain veneers!
Porcelain Veneers
One of the best ways to enhance an imperfect smile is with porcelain veneers. These beautiful, tooth-shaped shields simply cover up the flaws that lie beneath. From chipped and cracked to stained, oddly shaped teeth, and more, dental veneers mask a range of cosmetic issues. Porcelain is a material that looks and acts just like your natural tooth enamel — so your smile results are nothing short of fabulous. Veneers are placed over two visits to Juno Beach Smiles.
Teeth Whitening
It's one of the most popular treatments in cosmetic dentistry, and there is no surprise why. Professional teeth whitening quickly erases stains caused by foods, beverages, tobacco, age, and certain medications for a younger-looking, more dazzling smile. Juno Beach Smiles offers big time smile improvements with Sapphire Teeth Whitening, an in-office treatment that can reveal teeth up to 11 shades whiter in just one visit to our office. That's the kind of transformation we think everyone has time for!
Laser Gum Contouring
When too much gum tissue covers your teeth, you've got what we call a gummy smile. But there is good news: your beautiful, white tooth enamel is back there… it just needs to be revealed! Your cosmetic dentist can improve the appearance of your smile by cutting back excess gum tissue. And laser gum contouring works for receding gums, too. The laser is super precise for beautiful results — without any need for sutures or stitches.
Invisalign
Clear braces improve the alignment of your smile subtly — so no one else has to know you're undergoing orthodontic treatment. Busy adults and image-conscious teens love this option, as it provides a discreet, convenient alternative to traditional metal braces. Good for correcting teeth that are gapped, crowded, or with overbite, underbite, or crossbite, the average Invisalign treatment lasts one year.
Schedule an Appointment Today!
Why don't we get started building your beautiful holiday smile today? Amazing transformations are possible with cosmetic dentistry. Contact Juno Beach Smiles and schedule an appointment to learn more about what we can do for you.