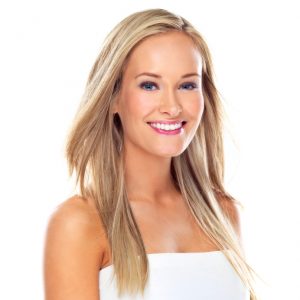 At Juno Beach Smiles, we strive for patient satisfaction, while believing in enhancing lives through enhanced smiles. As one of the most trusted Juno Beach dentists, we are committed to serving the needs of our patients and local families. As a result, we are happy to announce that we are accepting new patients. If you're in need of a new dentist in Juno Beach, we invite you to come experience the difference at Juno Beach Smiles.

Meet Your Juno Beach Dentists
Juno Beach Smiles provides comprehensive and comfortable dentistry due to the experience and reputation of two exceptional dentists. Dr. Duane Keuning has been with Juno Beach Smiles since 2002. Upon earning his bachelor's degree, Dr. Keuning furthered his education to receive a Doctorate of Dental Medicine. As a member of the American Academy of Cosmetic Dentistry and the Florida Academy of Cosmetic Dentistry, Dr. Keuning excels at creating healthy, beautiful smiles.
By Dr. Keuning's side is Dr. Greg Riley. Dr. Riley has been a part of the Juno Beach Smiles family for more than 17 years. With a Master's of Science degree and a Doctorate in Dental Medicine, he provides superior dental services to his patients. Through his continued education and passion for dentistry, he is committed to enriching and enhancing the lives' of his patients.
Comprehensive Dental Services
Juno Beach Smiles is committed to maximizing patient comfort while delivering high-quality care. We use the latest dental advancements to enhance the dental experience in our relaxing and newly remodeled dental office. We'll keep you comfortable and happy while we address your oral health to keep you smiling throughout the entire treatment. We offer an array of services to meet the needs of our patients.
The experience of Dr. Riley and Dr. Keuning allows us to provide our patients with superior care for flawless smiles. At Juno Beach Smiles, you'll get the amazing smile you've always wanted with complete cosmetic dentistry services. No matter if you need a whiter smile with professional teeth whitening, a total smile makeover with porcelain veneers, or want to get rid of a gummy smile with laser gum contouring, your dentist in Juno Beach will give you an amazing smile.
In addition to cosmetic dentistry, we also offer restorative dentistry. The extensive training of our dentist allows us to provide even the most complex of procedures, such as full-mouth reconstruction and dental implants. We'll repair your damaged smile with crowns, inlays, onlays, and even crown and bridge work. Using their dental training and state-of-the-art technology, you'll have the restorations you need to restore your smile's health and function.
Your Dentist in Juno Beach
Juno Beach Smiles believes in making a difference in each patient's life—one smile at a time. Our commitment to our patients and high standard for patient care make us a leader for cosmetic and restorative dentistry. If you are in need of a new dentist, we welcome you to our office. Let us give you the dazzling smile you've always wanted. We raise the bar for comprehensive dental care.