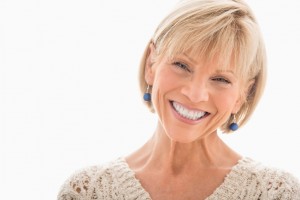 Let's face it, your smile says a lot about you and how you feel about yourself. When your smile has been damaged or isn't as beautiful as it could be, you're probably a little self-conscious about the way your smile looks. Often, you'll want to smile less or try to hide your mouth. You don't have to hide your smile any longer with a smile makeover from Juno Beach Smiles. We can give you a complete smile makeover for an amazing smile you'll want to show off. We offer porcelain veneers, teeth whitening, and orthodontics for a more radiant smile. Smile a little brighter with smile makeover in Jupiter.

Teeth Whitening
Professional teeth whitening is a simple way to give your smile a new spark. Teeth whitening will reverse the damage of stains from food and age-related discoloration. With our Sapphire Teeth Whitening, you'll whiten your smile with a gentle and effective treatment that's proven to work.
Porcelain Veneers
Porcelain veneers are basically false fronts made from porcelain, which are attached to the front of the teeth to correct teeth defects that damage the appearance of a smile. Porcelain veneers can makeover your smile if you have chips, break, or cracks while resolving tooth discoloration. In addition, the veneers can also resolve certain alignment issues, such as gaps and crooked teeth. The procedure is simple and can be used on one or multiple teeth for the ultimate smile makeover.
Invisalign
Often, you may know that your teeth need straightened, but you don't want to wear metal braces for the next 2 years. Now, you can fix your crooked smile with the virtually invisible Invisalign. Invisalign uses clear trays to move teeth into their proper alignment in as little as 18 months. The trays are the most discreet from of teeth correction—perfect for those who don't want the added attention of braces.
Laser Gum Contouring
Sometimes, the teeth aren't the cause of an unattractive smile. Instead, the gums can be the cause. Laser Gum Contouring resolves "gummy" smiles by trimming back the gum line to reveal more proportioned and shapely gums. The contouring allows the gum line to be refined, even for those with receding gum lines. Contouring your gums allows you to amplify the beauty of your smile with shapelier gums.
Dental Implants
Now, you can permanently replace the missing teeth in your smile with dental implants. Implants work just as your natural teeth for a long-term solution instead of dentures and bridges. The replacement teeth allow you to fill in the gaps of your smile with natural-looking teeth that are anchored to the jawbone.
At Juno Beach Smiles, we make it our mission to enhance your smile for an enhanced life. As a smile makeover dentist, we provide the best advancements in dentistry to deliver the most comprehensive procures for an amazing smile. With a commitment to excellence, our advanced training allows us to recreate your smile for the added boost of confidence you need. Call us today for a complete smile makeover.