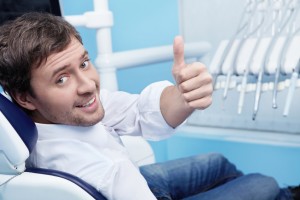 Finding a dentist near Jupiter may be easy, but finding the right dentist may not be as easy as it sounds. There are many dental practices to choose from, but selecting the best dentist all starts with you. Before you begin your search for the best Jupiter area dentistry practice, it's essential to consider what you're looking for.
Questions to Answer
Before beginning a search for a new dentist, there are some questions you need to answer about yourself and potential dental practices including:
What care do I need? Relatively healthy patients with few past dental procedures may prefer to find a general dentist who offers basic services. Patients who have had numerous dental procedures and are likely to need more may want to find a practice that focuses on restorative or cosmetic dentistry.
Am I comfortable at the dentist? Patients who experience dental fear or anxiety should consider whether a practice offers sedation, how welcoming the environment is, what relaxing and distracting amenities are offered, and whether patients are able to see and hear other patients receiving treatment which can elevate anxiety.
Does the practice offer convenience? Choosing a practice that is close to home, has appointment times that work within your existing schedule, and is easily accessible is essential. One of the top reasons patients site for not visiting the dentist is inconvenience.
Does the practice seem clean and welcoming? View photos of a practice online. While these photos are typically taken to show the best qualities of the practice, they offer patients a first glimpse into the dental office, and give an idea what the practice will be like.
Questions to Ask
Once you've found a few practices that appeal to you, don't hesitate to call, schedule a consultation, or visit the practice to find out more. Some questions you may want to answer before scheduling your first appointment include:
What services do you offer?
What training and experience do the dentists and team have with procedures you deem most important?
What is the cleaning and sanitation procedure?
What is the financing and insurance policy?
Find out More from Family Dentist Jupiter Residents Prefers
At Juno Beach Smiles, we offer patients a comfortable, friendly environment, a wide-variety of services, skilled dental practitioners, and convenient hours and location. We hope you'll consider finding out more about our Jupiter area dental practice. Don't hesitate to contact our team with questions or to schedule a consultation.